Affiliate marketing is becoming more popular by the day, and with good reason. You can use your online presence to supplement your income by joining these marketing programs. If you know what you're doing, this business can even become your primary source of income. Therefore, it's no wonder many retailers use affiliate programs as their primary form of digital marketing.  
This article aims to educate you on the merits of affiliate marketing and the best ways to use it to your gain. We'll show you what affiliate links are and how to get these links from businesses. Lastly, we'll touch on making money with this form of digital marketing, showing you what to expect and the best ways to go about it. Let's begin with the basic stuff – what is affiliate marketing?
Our Related Services
Sign up for our newsletter to receive SEO tips, discounts and freebies.
What Is Affiliate Marketing?
Affiliate marketing is a new and popular form of digital marketing that's quickly climbing to the top of the ladder. Affiliate programs connect businesses and regular people to promote goods and services. Therefore, you can instantly become a digital marketer by joining an affiliate program and promoting a product of your choice.
However, there is one last piece to the puzzle – the consumer. As with any form of marketing, affiliate programs aim to get potential customers to buy a specific product. That's where you – the affiliate, come in.
Naturally, you need to have an online presence to do this work. These days, almost everyone is on the internet in one way or another. However, the type of online following you have can significantly affect how successful you will be at affiliate marketing. Based on your following, there are different types of affiliate marketing you can get into. But more on that later.
Affiliate links are the basis of this form of digital marketing. But what is an affiliate link? Let us explain.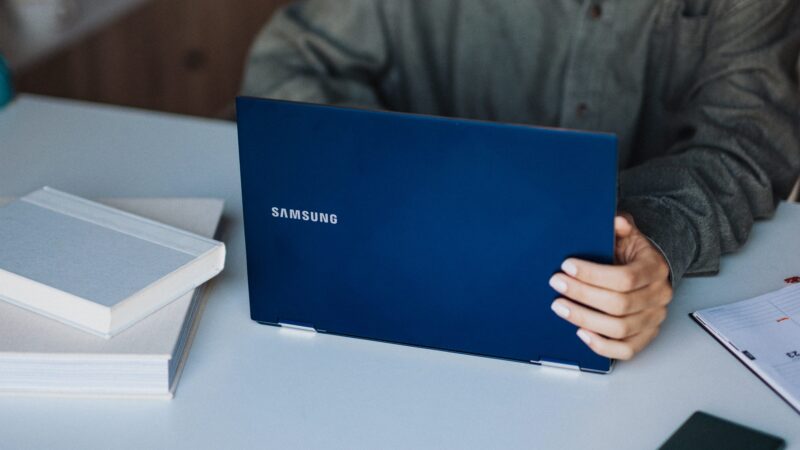 What Is an Affiliate Link?
An affiliate link is a unique link that directs people to the product or service you're trying to market. This link is given to each affiliate so that the retailer you're partnered with can track how many customers you've sent to its website.
As a potential affiliate, making money is probably what interests you the most. So, how does that work? Well, the money you make is proportionate to the number of customers who click on your affiliate link. Sometimes, though, customers will need to purchase the advertised product, after which the retailer will give you a commission. However, it can also be a combination of a fixed per-click payment and a commission if the click leads to a sale.
How to Get Affiliate Links
An affiliate link is not something you find on the internet. These links are unique, meaning that each marketer gets their own. If you want to know how to create an affiliate link, we have all the details.
The road to become an affiliate marketer is simple, or at least it seems that way. Becoming an affiliate means forming a partnership with a brand to promote its products. This is where things might become tricky – finding a suitable brand and negotiating an affiliate marketing deal can be time-consuming and, in some cases, nearly impossible. This is especially difficult if you don't have a huge social media presence. However, there is a better way to do it, and it's called affiliate programs.
Affiliate Programs – What They Are and How to Use Them
As we already mentioned, the most challenging part of affiliate marketing is finding a suitable company to form a partnership. The process can be lengthy, exhausting, and often without results. That's where affiliate programs come in – they connect brands with potential affiliate marketers, saving them time and money.
Surprisingly enough, one of the first companies to offer an affiliate program was Amazon. In 1996, the now giant corporation started offering commissions if people advertised their book sales. Later, as Amazon expanded its product range, its affiliate program followed suit. Nowadays, you can get Amazon affiliate links for just about any product. As a result, Amazon runs one of the most widespread affiliate programs, and it's also one of the simplest to use.
How to Create Amazon Affiliate Links
Becoming partners with Amazon – or an Amazon Associate, as the company calls it, is very straightforward. You only need to create an Amazon Affiliate account and wait for approval. Don't worry; it's not a lengthy process – most accounts get approved right away. After that, you'll get your unique Associate ID, which you can use to create your affiliate links to products.
You're probably most interested in how to build Amazon affiliate links. You'll be happy to know that it's perhaps the most straightforward part of the process. You only need to choose the product you'd like to promote and generate your link through the Amazon portal. After that, it's easy – copy the link and paste to your website or blog and wait for the clicks to come rolling in.
If you decide to become an Amazon Associate, you'll need to follow some simple rules. When you place your link, you'll have to disclose that you'll earn a commission from eventual product sales. Also, don't mention prices – they often change anyway. Lastly, don't make false or dishonest claims when recommending the products. Those are the most important rules. To get the complete list of do's and don'ts, read Amazon's terms and conditions on affiliate programs.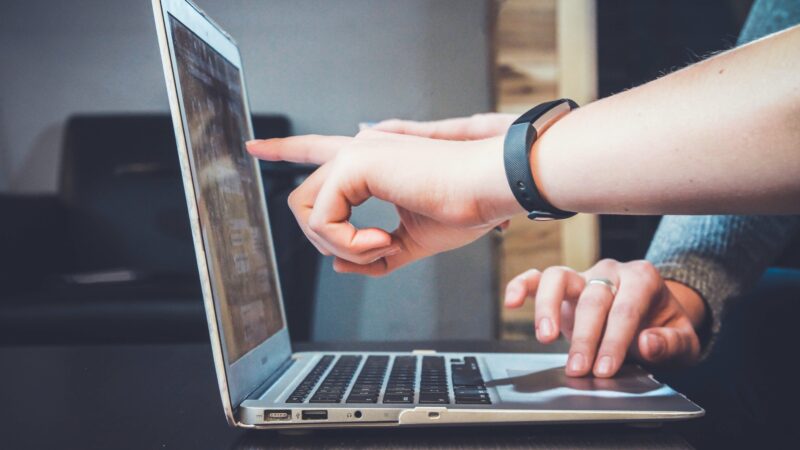 Making Money With Affiliate Links
We've arrived at the burning question: how much money will you make with affiliate links? We apologize for the anti-climactic answer; it depends.
Many factors play a role in how much affiliate revenue you generate. The different types of programs will have the most impact on how much you'll earn. It's worth noting that some high-level affiliate marketers make five-figure monthly incomes. However, it can even be as little as a hundred dollars a month.
Let's briefly examine the various affiliate methods and how they relate to your potential earnings.
• Pay per Click
Pay per click is a standard payment method. Your only job as a digital marketer is to get visitors to click on your link and visit your partner's website. It's probably the simplest way to earn money since getting someone to click on a link usually doesn't require much persuading. However, since it does little else than generate traffic, this method usually pays the least.
Pay per click is the entry-level form of affiliate marketing. Therefore, it makes it easy for beginners to start the process. However, some potential customers might see it as clickbait, worsening your chances of becoming a trustworthy marketer. If you choose to start with pay per click, try to add a personal touch. Don't just throw links around, as it might earn you a bad reputation.
• Pay per Lead
With pay per lead, your job gets a little more complicated. That's because, to receive payment, the customers you refer have to perform a specific action. It's usually a relatively simple task, such as filling out a form, subscribing to a newsletter, or similar. However, it's still more involved than a simple click, meaning that you'll need to try harder to reach your audience. It also pays quite a bit more than the previous method to make up for it.
• Pay per Sale
We've arrived at the proverbial "big bucks" of affiliate marketing. Pay per sale gets you a commission when customers buy your products. That means a lot more leg work – you'll have to really dial up your persuasion skills. The most intelligent way to go about this is to build credibility – just mentioning a product isn't enough. Instead, you'll have to convince visitors that you know what you're talking about.
All of this sounds complex and time-consuming, and in many cases – it can be. However, this type of affiliate program is the most profitable by a large margin.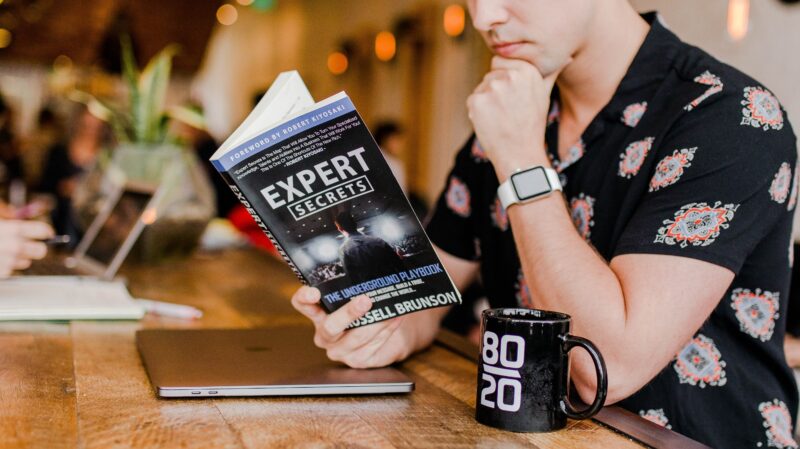 Making the Most of Affiliate Marketing
Concerning what affiliate links are and how to use them correctly, we're confident we did an excellent job on the former. Let us now focus on the latter – using the links to make you the most money.
It's clear that the "pay per sale" method shows the greatest potential. However, you must focus on your online presence to reach a real profit. In that sense, we'll give you a couple of tips on how to handle "pay per sale" affiliate marketing.
1. Carve Out a Niche
To generate sales, you need people to respect your opinion on the products you're promoting. The best way to get people to value your judgment is to choose a specific niche and educate yourself on the subject. Your opinions will gain credibility once your followers notice how knowledgeable you are.
Whether you're running a website, a blog, a youtube, or an Instagram channel, affiliate marketing is the same. You must know what you're talking about – it's the only way to build credibility among your follower base. On the other hand, credibility will help you convince your listeners that the product you're promoting is right for them.
2. Familiarize Yourself With the Product
When you're promoting a product, you must know it like the back of your hand. Anyone can fake a review by repeating other people's experiences. However, you have to go the extra mile to persuade a potential customer. Therefore, try to learn everything about your chosen products, and we don't just mean the good parts. Being honest about any drawbacks will rarely lead to your audience dismissing the product. If anything, they will only trust you more, making it more likely that they will buy your recommended products.
While we're talking about products, you should know that not all products earn you the same commission. Therefore, commission rates usually range between 5%-30% of the sales price.
3. Reach Out to Your Audience
The best way to increase sales volume is to make things personal. Therefore, appeal to your readers and show them how your chosen product can improve their lives. More importantly, try to choose products that you genuinely like – there's nothing more convincing than speaking from the heart. The best way to do this is to start talking about something you genuinely love, like a hobby in which you're heavily invested. Start small with a blog or an Instagram account, and see how things go.
Such a strategy is excellent when you have a large follower base and have trouble closing sales. If you're unsure whether that's the case, most affiliate programs offer analytics – check the stats, and you'll know where you stand.
4. Get Your Clicks Up
Generating a lot of clicks is always a good idea, and it's advantageous after you've earned the trust of your follower base. When your visitors believe what you say, you'll easily generate sales. Therefore, it's best to expand your follower base in such cases. Do this by promoting your website or blog or collaborating with fellow influencers. Remember – since people already trust your opinions, getting a wider audience will mean more sales, i.e., larger profits.
Our Related Services
Sign up for our newsletter to receive SEO tips, discounts and freebies.
Conclusion
Affiliate marketing is an innovative and potentially profitable way to get passive income. While it won't be passive initially, you'll start to see the revenue after a short while if you do everything right.
We hope our article did a good job explaining what affiliate links are and how to use them correctly. While this type of marketing is not new, it can still be confusing. Therefore, our article focused on the basics of affiliate programs and the best ways to use them.
We hope that our tips have shown affiliate marketing to be an intelligent way of making some extra profit. While they might not fix all your money problems right away, affiliate links can help boost your finances. After a while – who knows? You might even have the luxury of quitting your day job altogether.