Who doesn't like coming home to a calm, relaxing, and aesthetic space? A place that resonates with your personality, filled with pieces that make your house feel like home. That feeling of comfort is why you see people putting so much thought and effort into their homes. Home decorating doesn't only involve fancy wall decorations and plush throw pillows. Rather, it is a process that results in something deeply personal and soothing. Whether you talk about the furniture of the house, the color palette, or the fixtures, in the end, it's the little details that put your home together.
During the recent lockdowns, people have become more aware of the places where they live. They are slowly spending more time and money on making their living spaces theirs. As a result, interest in home design is on the rise, and more and more companies are benefiting from this newfound interest. There has been rapid growth for companies that manufacture all things home design.
However, manufacturing furniture and fancy light fixtures isn't enough for the companies. The products need proper channels to get to people who will buy them. This is where marketing comes in. You might see large billboards advertising these products here and there in the city, but these aren't enough to cover every company out there. While name brands take the tv commercial and billboard routes, other big and small companies greatly rely on affiliate marketing.
Affiliate marketing is a strategy where the company pays the affiliate to promote their products. The affiliates usually have free reign over how they will promote the product. The affiliate gets a small commission at every sale, click, or lead.
Home décor and furniture are one of the best niches to work in. People are always looking to make their homes a better, more comfortable place, not to mention trying to keep up with the trends. For this reason, we have rounded up a list of the top furniture affiliate programs and best home decor affiliate programs to promote on your platforms.
Our Related Services
Sign up for our newsletter to receive SEO tips, discounts and freebies.
Best Home Decor and Furniture Affiliate Programs
We have hand-picked the most effective programs that give you a good value for your efforts and are highly profitable. Keep reading to find out.
1. Wayfair – Largest Furniture and Home-Goods E-Store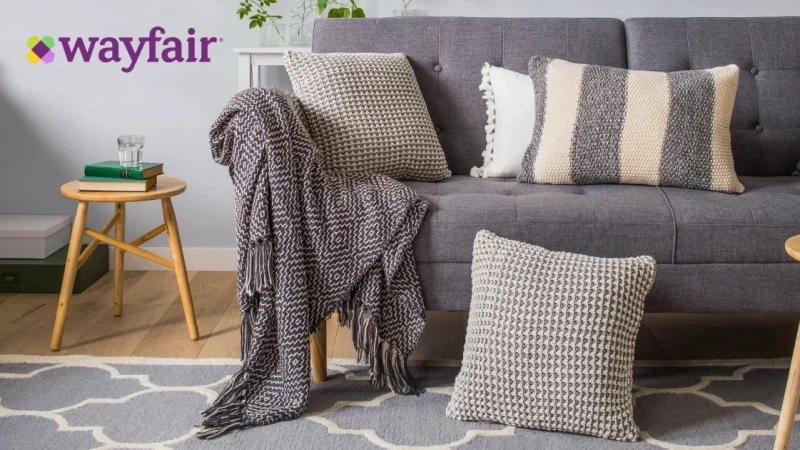 Wayfair is an American e-store that sells a large variety of furniture, home décor, and home goods. They are one of America's largest online furniture and home-goods stores and are the first choice for most interior designers. Not just that, they also sell all kinds of home necessities, be it furniture, light fixtures, faucets, toiletries, or even kitchen utensils.
Offering over fourteen million items, Wayfair proves to be an excellent affiliate program. As a Wayfair affiliate, they offer a seven percent commission on every sale that you make. Apart from this, they also offer a reasonable seven-day cookie life as it is a considerable period for a customer to make a sale, and you don't lose your commission. Wayfair makes payments via Paypal every seven days.
Not only does Wayfair provide excellent home products to its customers, but they also ensure that they treat affiliates well. However, there are some limitations when you are getting into the program, but that is because they only choose people who bring value. So, if you are dedicated to the home décor and furniture niche, Wayfair could be one of the most profitable affiliate programs. They offer high conversion rates as compared to others in the market. Not just that, they also provide a good EPC and have an overall demand for their products, ranking them as one of the best furniture affiliate programs to promote.
Commission: 7% on every sale
Cookie window: 7 days
Affiliate program: Wayfair
2. Amara – Largest Designer Collections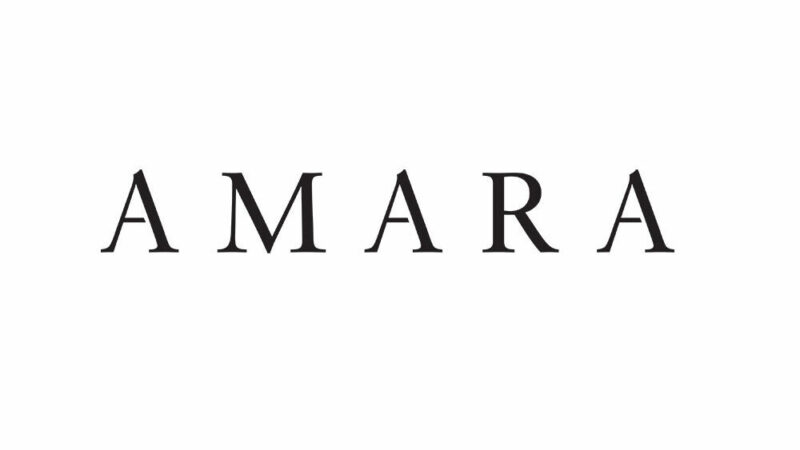 Since 2005, Amara has been focused on providing its customers with high-end luxury home goods. At Amara, you can find designs from all over the globe, whether timeless classics or trendy new pieces. They are known for adding hundreds of unique designs in every category every Tuesday, making them one of the largest brands offering luxury furniture, home décor, and other home goods. Apart from that, their collections have incredible designs from designers worldwide. These collaborations give Amara a unique brand profile that is hard to replicate.
Thankfully for people looking to be an affiliate for Amara, they do offer not one but a few affiliate programs. Based on what you can bring to the table, they offer SkinLinks, FlexOffer, and Rakuten Marketing (Linkshare) as their major networks. Apart from this, they also give out promo codes to their affiliates to land more customers. Amara has a 30-day cookie policy during which you can easily convince your buyers.
Amara is a good option if you are interested in promoting luxury home items. Since they sell high-end products, the sales are usually quite big, earning you a more significant commission. The commission rate is 6%. Not just that, you also get a chance to work with the Amara team closely. Apart from this, you can also get updates on every promotion and discount. They also give you the access to use their content during the promotions, which makes the process so much easier for you.
Apart from this, there are other benefits of joining Amara's affiliate program. You get full product feed access and can promote more than three hundred luxury brands. Depending on your niche, this could be a promising way forward, leading to steady income in the future. Moreover, if you can prove your skills, you can also increase your commission rate.
Commission: 6%
Cookie window: 30 days
Affiliate program: Amara
3. One Kings Lane – Best Customizable Furniture Store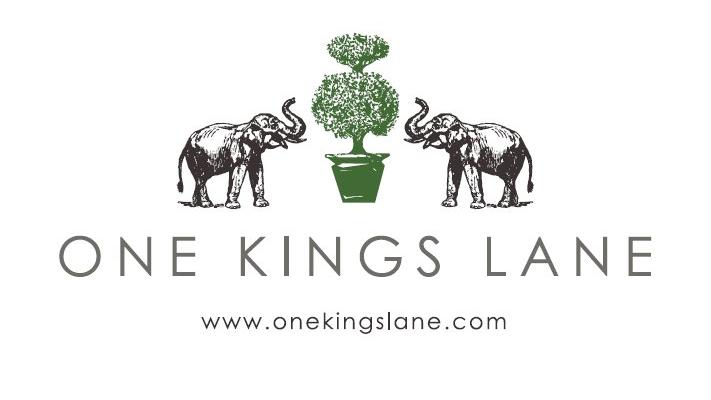 One Kings Lane is one of the most innovative brands out there when it comes to interior design. They offer a wide range of furniture, rugs, and other home goods, and they also give customers the freedom to make their own designs. They offer customizable interior design pieces that you can alter to suit the aesthetics of your home. Apart from this, you will also find a wide variety of vintage furniture and home décor on their website. This easily makes them a hub for everyone looking to get unique pieces of furniture.
The good news for affiliates is that One Kings Lane offers a highly profitable affiliate program. They offer a commission rate of five percent on every sale that you make. This may seem small before you realize that the average order size is above $200 and the cookie duration is 14 days. You can also expect a $10 bonus on customer referrals.
One Kings Lane is an excellent choice if you are passionate about interior design and believe you can go good promoting products in this niche. They have an extensive collection that naturally draws home styling enthusiasts, so you don't have to put in much effort. Moreover, they also have a clearance section that is live almost daily, which acts as an added incentive for your buyers.
Moreover, they have an assisting affiliate management team that is always available to clear any queries or confusion. You also get an option to subscribe to their newsletter, which will keep you up-to-date with all the happening discounts and offers. All of this makes One King Lane one of the best home decor affiliate programs to promote.
Commission: 5%
Cookie window: 14 days
Affiliate program: One Kings Lane
4. Sprout – Best Kids Furniture
Sprout is a kid's furniture brand that offers durable furniture while keeping children's needs in mind. They offer home and school furniture that includes chairs, shelves, and even beds. They are known for providing comfort to kids and convenience to parents. Their furniture is made from quality material that is durable, easy to clean, and can bear up to 150 lbs.
Be it parents looking to upgrade their kids' rooms or schools looking to expand their classrooms, kids' furniture is always in demand. This gives a perfect chance to affiliate marketers to work their magic. Sprout's affiliate program offers a 10% commission on every sale. Apart from that, they have a sixty-day cookie life, and you'll be in an exclusive loop about their upcoming products and promotions. Moreover, you can also get a chance to work with their team in person. Depending on your performance as an affiliate, you can qualify for a custom discount code to give to your audience.
All in all, Sprout's affiliate program presents itself as a very effective and profitable option. Not only do they give exciting benefits to their customers, but they also know how to accommodate their affiliates. So, if you are starting as an affiliate and have an audience you can influence, Sprout has one of the best affiliate programs in the furniture niche.
Commission: 10% on every sale
Cookie window: 60 days
Affiliate program: Sprout
5. Jayson Home – Best Furniture Store for Modern and Vintage Furnishing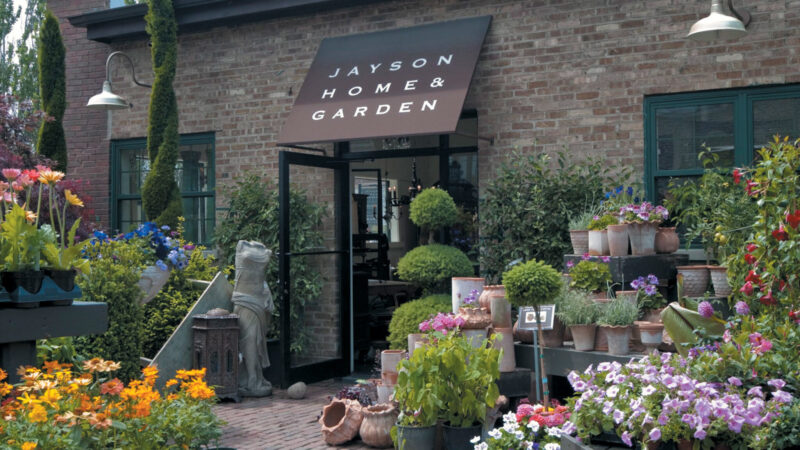 Last but not least on our list of top furniture affiliate programs is Jayson Home. For over two decades, Jayson Home has been perfecting the art of all things homey and beautiful. They are dedicated to providing their customers with the ideal furnishing for their homes, be it vintage, modern, or both.
Jayson Home offers a wide range of products in almost every home designing category. Whether you are looking for a new dining table, a fancy set of stools, or ottomans in your bedroom, Jayson Home has it all. Not just that, they also have various styles of furniture available, which can help you make your style unique.
Jayson Home also offers rugs, lighting, home décor, and accessories. They also sell high-quality home necessities, including bedding, candles, bath accessories, and other items. This makes them a hub for all impulsive buyers who can not resist but buy what they fancy.
Jayson Home offers an affiliate program for everyone passionate about interior design. In fact, due to the variety of vintage and classic pieces, this is the best affiliate program for interior designers because you can promote unique pieces.
Each Jayson Home affiliate gets banners and links through which they get a commission every time someone makes a purchase. The commission rate depends on person to person. You also get updates on new releases, sales, and promotions which can help you promote the brand better.
Ways to Promote Furniture Affiliate Programs
There are many affiliate programs out there with varying conditions and rewards. We have the most profitable ones listed above for your convenience, but let's review the methods you can use to market these products and make sales.
Search Affiliate
One of the ways you can work as an affiliate is by becoming a search affiliate. Depending on what the company hires you for, you can post ads on Google or market the product on Facebook. There is no hard and fast rule regarding how you will sell the company's product. It greatly depends on what the company asks you for, which could be anything from sales to clicks or even leads in some cases.
Blogger/Influencer Affiliate
Promoting products as an influencer or blogger is one of the most profitable ways of affiliate marketing. Here you are more involved in the program as you produce content that will influence people to buy the product you are promoting. For this type of affiliate marketing to work, you first need to have a sense of trust with your audience. Only then can you recommend something to them and expect a sale and then a commission.
You can do blogger affiliate marketing to promote interior designers in several ways. You can post articles or blogs on your or your client's website or make content on YouTube. However, this is more inclined towards educating people.
Lastly, you can utilize your social media platforms and promote the product by posting a short video or static ads for your audience. Social media platforms are the most influential out of all three for furniture and home décor affiliate marketing. The reason is that people are constantly surfing through their social media and are more likely to engage in a short, interactive video on Instagram rather than a blog that requires time to read and understand.
Email Marketing
If you are running a website, email marketing could be a handy way to promote your affiliate company's products. In this type of affiliate program, you prompt the audience to subscribe to a newsletter. It is an email containing occasional coupons, discounts, offers, and new releases from the company. The subscribers can receive daily, weekly or monthly emails, getting all the information they need to buy the products you are promoting. Moreover, with email marketing, you don't have to put in a lot of effort to gain results, especially if you're marketing the products to the right audience.
Review Sites
Lastly, another effective way to promote furniture and home décor items is by producing content on review sites. Buying furniture and designer items requires a lot of thought, and what better way to know about them than by reading a detailed review. People like to visit review sites when they are searching for the right product to purchase as well.
You can recommend a product you want to promote by listing its features, emphasizing its pros, and downplaying but not disproving its cons is a highly effective selling method. This will build trust as you state its cons (all products have cons). This way, people won't think you're trying to scam them even if you declare that you might make a commission off the product. You can also use SEO or search engine optimization to rank your website at the top. That way, there will be more traffic to your website and eventually more sales.
Our Related Services
Sign up for our newsletter to receive SEO tips, discounts and freebies.
Wrapping Up
Affiliate marketing has been around for some time, and people are earning a great deal of money from this business. The good thing about affiliate marketing is that it's not going anywhere any time soon. This is the digital age and what better way to promote your product than by digitalizing your campaigns?
Affiliate marketing can be done in almost any niche. The condition is that you should be well aware of the niche you are choosing and passionate about. If you are not, you will be conveying false information and unable to see the outcomes you desire. However, if you put the required effort and hard work into this job, it won't be long before you earn a sizable income regularly. The key to affiliate marketing is analyzing the data repeatedly and then altering your marketing strategy.
Affiliate marketing in the home décor niche is one of the most profitable fields you can choose. People constantly need good-quality home goods, especially if they see a discount or promotion going on. Apart from that, a large majority nowadays are impulsive buyers. When it comes to home décor, furniture, and other home necessities, chances are that they will make a purchase if you put something forward.
In this article, we discovered the top five best furniture affiliate marketing programs and best home decor affiliate programs. These affiliate programs can help you generate a steady income in the long run if you're ready to put in the work.