Are you wondering how to get better real estate web traffic?
Successful business platforms may look easy to a beginner, but those in the loop of online marketing understand that there are no shortcuts on this route. It entails several variables that may not seem important at first but become increasingly vital as your website matures.
Anyone in the real estate industry knows how competitive the market can be. You will have to face fierce competition regardless of your location. Whether it's an area under development or a well-established suburban community, it's not easy to establish a trustworthy reputation for your real estate business.
Your target demographic for business in a developing area would be newer residents and out-of-towners. On the other hand, in a densely populated location like Miami, your business would most likely be focused on residents looking to rent or sell their houses.
However, there are thousands of realtors working towards the same goal as you. And each of them is vying for first place for the same local keywords.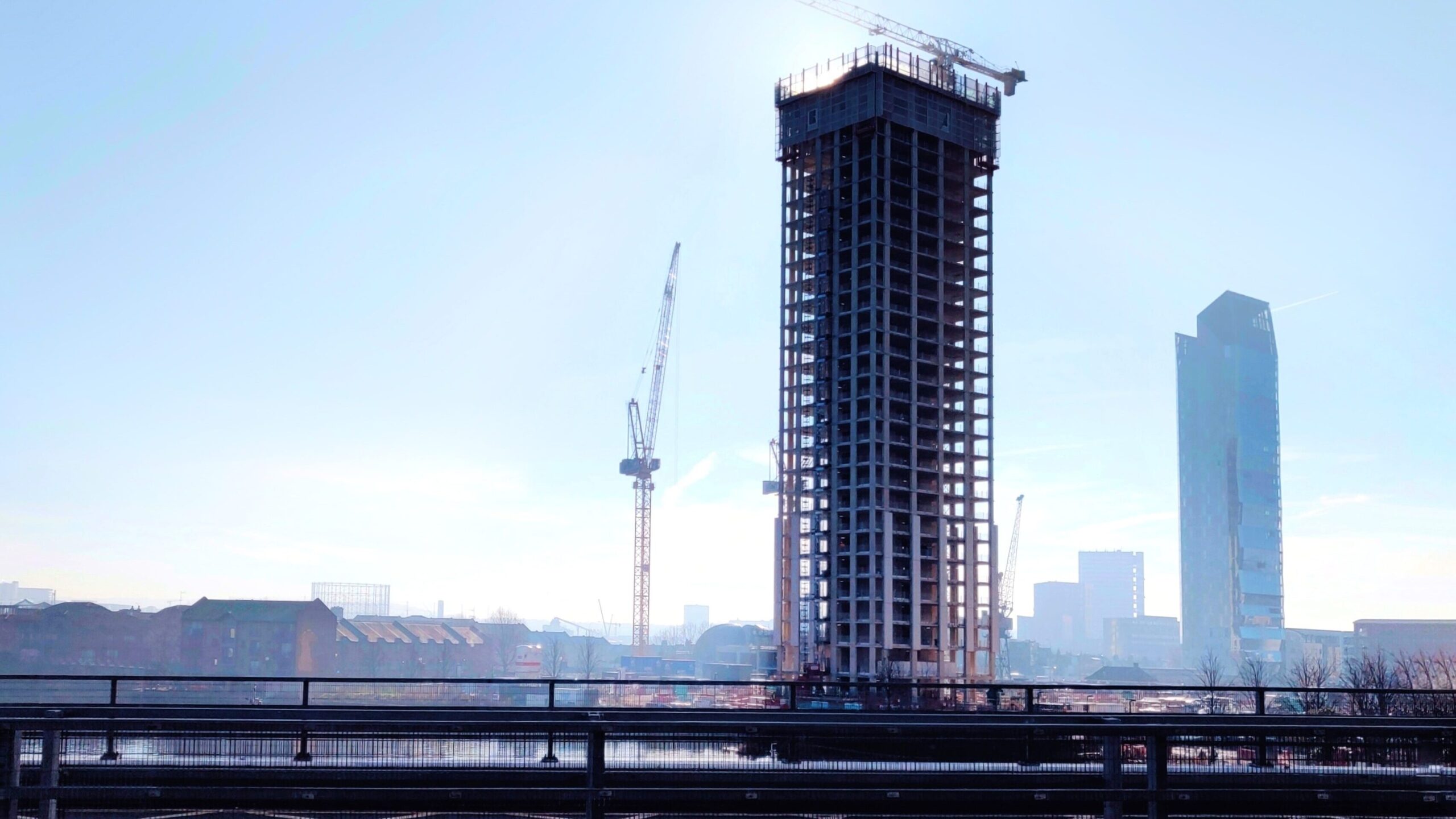 But Why Settle For Seconds When You Can Get the Cream of the Real Estate SEO Crop?
Organic traffic is still the most cost-effective approach to get leads. Combine this with local SEO, and you'll be on your way to dominating the real estate market in no time.
This article will show you how to improve your real estate website for local SEO and generate more leads. But before you read any further, bear in mind that none of these are "hacks" that can get your website's traffic to a million visitors overnight. They are simply methods and strategies that you can use to improve your chances of attracting users.
1. Optimize Your Website for Local Search
In order to rank well in local search results, you must optimize your website for relevant searches. First off, this will help you build a stronger community surrounding your location. This is important since most people searching for a local business never go past the first page of search results.
Finding other people will also allow you to develop your brand and have a bigger say in how other people perceive your business.
There are a variety of things you can do to boost your local search ranking. Here are some pointers that can help you accomplish this: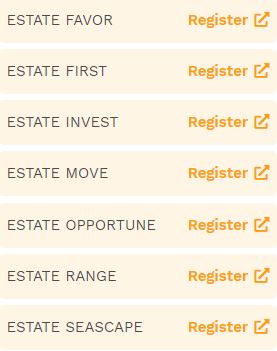 • Use a Descriptive Domain Name
When picking a domain name, always go for a descriptive one. If you're choosing a real estate website, for example, the domain name should reflect the area you specialize in.
Random names like "ilovesnakes" may not be appropriate for this type of website since most users will have a hard time figuring out what you do. Having a descriptive domain name also helps with SEO since search engines look at the first few words on a page to identify what sort of content to show the user.
• Add Reviews to Your Home Page
One of the most overlooked but vital elements for any online presence is a strong testimonial section. Not only will reviews assist potential customers in making a choice before viewing your profile, but they will also help you develop trust with your leads.
After all, when someone clicks on a testimonial and reads what someone else has to say about you, it has a far more significant impact than if they just saw your website on Google and then read an ad for your business.
• Make Sure Your Metadata Is Filled Out
Meta descriptions are one of the most important aspects of a website. They provide keywords, descriptions, and other relevant information about your business, product, or service.
To help search engines understand what your website offers and who it's for, make sure that your meta descriptions are filled out correctly. How well you index and structure your website content will impact your website's (or business's) SEO ranking.
You can also achieve higher rankings over time by using well-optimized titles and meta descriptions. Likewise, indexing your website can make it simpler for particular search engines to find you – potentially leading to increased sales and/or more clients.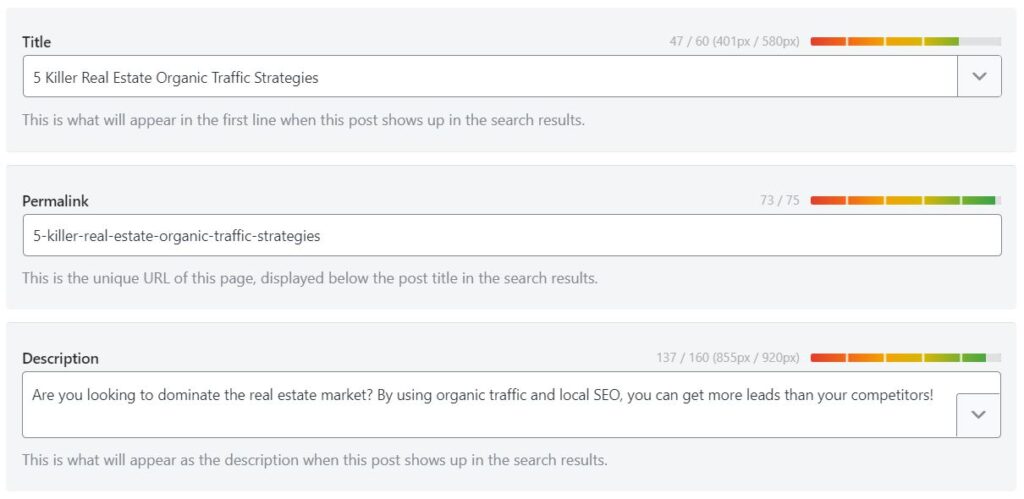 • Optimize Your Descriptions for Local Searches and Keywords
If you want your real estate website to rank high in the search results for specific areas, it's essential to optimize the keywords that reference your property. This will keep your site from being viewed by people who aren't searching for it and relieve their frustration when they try to find it. Over time, these traffic sources will dwindle, and ranking will shift to more established websites.
These SEO tips will assist you in increasing the exposure of your website so that more people discover your content as a result of local searches. Ensure that your URLs are optimized for local searches by placing them within the <head> section of your HTML document. Also, use key phrases in your descriptions to make them more appealing to visitors conducting a local search for your site.
2. Create a Local Business Listing
Selecting a Google business listing can be intimidating, especially if you have no prior experience running a company. However, this is the first step in building your internet presence and attracting quality prospects to contact or visit your organization.
Once you've put up your listing, it's vital to engage with Google every step of the way – from uploading images and descriptions to making membership inquiries and bringing in leads through paid advertising and PPC.
In addition to improving your local search results in SERPs, you can employ various methods to attract visitors who might otherwise abandon your site before even seeing your local page.
• Claim Your Local Properties on Google
Positioning can make or break SEO success, and geo-location information is particularly valuable in this scenario. People will be less inclined to get on board with your services if they learn that you operate from a distance.
Furthermore, this can assist you in optimizing your advertisements and bringing potential customers closer to your door.
Your Google My Business profile should show who you are in relation to your website content. Moreover, the option to add custom text to your address bar is one of Google My Business's most valuable features. You can associate text with specific content on your website or even create custom posts with images.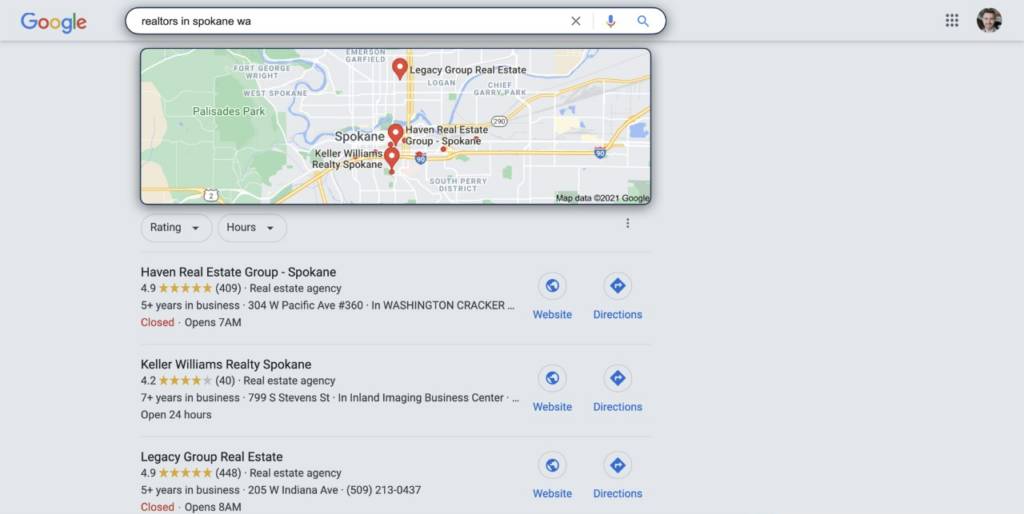 • Add a Local Review Via Google Places
Another hidden gem in Google-centric SEO is the Google Places review form. This form has the added benefit of allowing you to offer reviews for your products and services. This will help boost your listing in the results, help generate more traffic to your site, and allow you to be involved in local discussions on Google.
These reviews do more than simply telling potential customers about what you're offering — they also help improve your overall visibility on Google Places, which is one of Google's primary means for finding and evaluating businesses.
That's not all; you can boost your paid or sponsored advertising expenses here as well! So if you are looking to make some cash from your blog or website, this is a convenient place to start.
3. Define Your Niche
To thrive in a real estate business, you have to be both resourceful and original. And as with any such online platform, you need to define your niche from the start.
Make sure your website is focused on a particular kind of real estate, or at least in a specific area. Every niche has a certain range of people who are likely to be interested in it. By restricting this, you can significantly narrow down your potential customers.
For example, suppose you are only interested in San Diego, California. In that case, you should specialize in Southern California houses rather than trying to go up against agents for various types of properties.
Choosing this kind of niche allows you to focus your time and efforts on those who genuinely need your services or product. This is different from directing your energy to people who may have an interest or small niche but aren't actively pursuing it.
• Find a High Volume, Low Competition Keyword
There are several factors to consider while selecting the best keywords for your website. One of them is having a large number of keyword searches.
Having the most popular site in your niche is, of course, crucial. However, there are a few essential points to remember when selecting keywords to rank for.
This is the most challenging aspect of keyword research. You want a term that has a high search volume but isn't too competitive. The trick is to avoid selecting a keyword if several alternatives contain that exact phrase.
For example, you want website traffic from search terms used by people in your area. In some situations, you might be able to get away with using generic keywords like "cheap houses" or "cheap land." But for organic traffic, you'll need to use more particular terms like "apartments for rent in Miami."

• Rank for Local Zip Codes Close to Your Area
When deciding which keywords to rank for, bear in mind that your location plays an important role. Many people focus their research on the most used search terms in their local searches.
This is why it's crucial to pay attention to how consumers look for local listings in the first place.
It may seem absurd at first, but learning about the kind of people who reside in your area can help you narrow down your keyword list and increase the number of people visiting your website.
It's not easy to get local rankings for popular search terms, but if you do it properly, you should notice a boost in traffic from SERPs all around the web. You can increase overall traffic to your site by ranking for local inquiries instead of wasting time on stuff that won't convert. Hard numbers don't mean much if you can't convert them, so focus on generating as many page views as possible from the local keywords that are driving action.
• Focus on the Real Estate Needs of the Area
When you are deciding what to write about, don't think of it in terms of the people who live in your area – think about the type of things they might need.
If people need houses and have a lot of money, then you are writing about the "need" for houses. If the needs are less than those for houses, then you may be writing about a lack of homes or about people trying to find accommodation after selling their houses.
Think about the issues that the people living in your community deal with. What kinds of needs do they have? What can you do for them?
Now take a look at the local real estate market.
Is there anything out there that could help address those needs? If not, you should probably find something that can. Real estate is a broad industry with many different players, so it can be tough to generalize what issues people face. But certain problems tend to be prevalent in particular areas.
Write about problems that can actually be solved by that property.
(Hint: it's not the type of house that has a big, eye-catching yard.)
4. Optimize Your Website for Smartphone Users
It is not possible to lay enough emphasis on this point. Your site may be well-optimized for desktop use, but if it lacks a basic mobile-optimized design, you can bet you'll lose a lot of potential clients.
A site that works well for one person probably won't be so great for another. A responsive design that adapts well to multiple screen sizes can help you attract new clients, but it's far from a given that visitors who see a particular post on your site will come back for more.
You need to optimize your website for as many devices as possible. The more people who use a computer or mobile device to access the internet, the more potential there is for you to sell your real-estate services.
Several things affect how easy it is for users to access your site on different mobile devices. This can include the layout of your website, the navigation, the content provided on each page, and so on.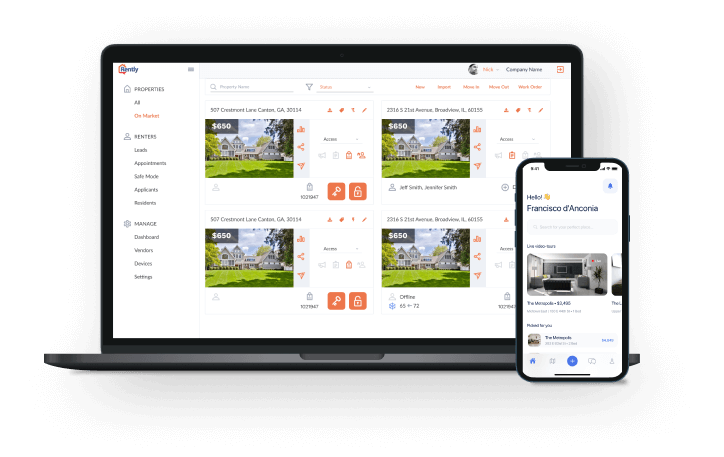 • Mobile-Friendly Websites Are a Must
The importance of local SEO has long been recognized. It's why site owners create mobile-friendly sites and applications. But now, with better mobile compatibility and faster speeds, mobile traffic has become a significant part of overall internet traffic. And it's expected to continue growing.
According to Statista, mobile searches reached more than 1 billion in 2016, growing at a compound annual rate of more than 21 percent from 2013 to 2016.
If you fail to tailor your website to suit the needs of mobile users, you're left isolated — and at risk of losing them as lead buyers or loyal customers. These users are looking for things differently now than they were five years ago, and if you haven't caught up to this dominant platform technology, you're going to be left behind.
• Avoid Losing Clients Because of a Messy Interface
Who isn't a fan of shopping on the internet? A majority of users spend hours online looking at numerous company websites before deciding on one.
Anyone who's seriously into real estate knows that the user interface can make or break your online sales. Poorly organized and cluttered interfaces are an instant turn-off. And in such a competitive real estate market, you may want to invest a little more in the aesthetic element of your site to keep visitors engaged.
Everyone's initial impression of your website is its interface. If a client must pick from a large number of alternatives, chances are they won't stay on one for long. Making it more straightforward for users to discover what they're searching for can substantially improve the user experience on your site.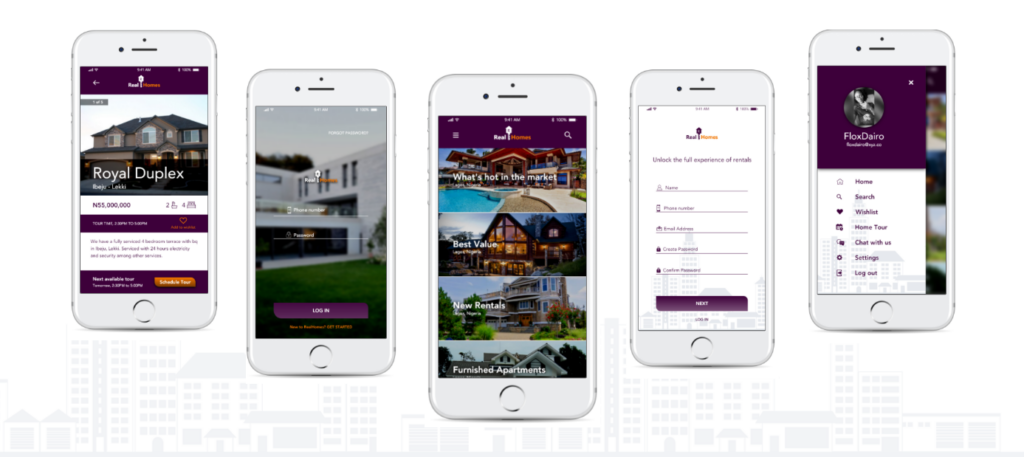 5. Keep Your Content Fresh and Relevant
Real estate is not an avenue where deals are made on the spur of the moment. Most people invest their life savings in acquiring a decent house for their families. As a result, they tend to spend a significant amount of time making decisions in this regard. To maintain their interest, you must optimize your material to the fullest.
Content creation is crucial for generating traffic to your portal. However, it also needs to be tailored to the individual profile of the reader.
In order to do that, you need an understanding of their lifestyle. Do they spend a lot of time traveling? Do they prefer quiet streets? Do they prefer an intimate setting or loud ones?
The better you understand their profile, the more relevant your content will be. The worst thing that can happen is if you produce a bunch of content that looks like it was generated by a robot — but is actually written by a human!
• Generate Content on Demand
There is always something going on in the real estate world. This is why it is important to stay connected with people who need to know what's going on in your business. When someone posts on your listing, be available to respond quickly.
Post on different days of the week so that users who check in multiple times have an edge over those who just check in once in a while. This is just one example of how you can use content marketing to grow your audience and revenue.
If a new unit comes up for sale, for example, you could write a blog post about it and send it out numerous times over several days. Just like any other marketing channel, you'll want to optimize for the right demographic: young renters usually read an article about an upcoming new unit; older renters probably don't want to read about Airbnb units.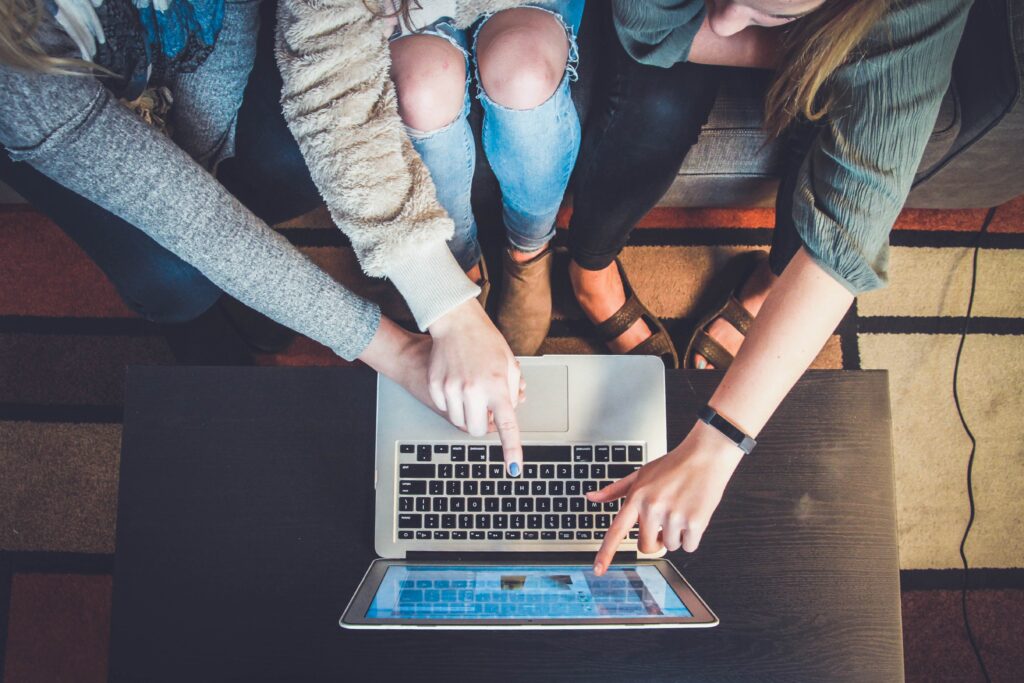 • Regularly Create Blog Posts Related to Real Estate or Local Listings
One of the easiest ways to increase traffic to your website is to create eye-catching blog posts about real estate or local listings. Blogging keeps you honest and visible on search engines — an essential factor in getting clients to buy your services.
When it comes to giving websites a ranking boost, search engines consider what a blog contains. A well-written blog can boost links from social media to your site, giving you more exposure and visibility from social media marketers.
In today's real estate market, consistency is key. A successful blog allows you to keep your website relevant by providing insights into the client's needs and wants. While you can develop relationships through email, social media, or in-person interactions, creating a consistent forum for interactions will help generate sales and build a reputation.
Managing a business and generating consistent quality content are two full-time jobs that are nearly impossible to do on your own. So if you want to make the most of your website, you can get our Done-For-You services that include comprehensive keyword research, templates, posting, and everything else you might need to take your real estate website to the next level.
Conclusion
Getting your real estate website to dominate local searches is a challenge, especially if you're just getting started, but it's doable. That's where we come in.
With the right approach, generating quality traffic to your website and acquiring top-of-funnel leads for your business can be relatively straightforward.
Although not all of the tips we provide will be tailor-made for your business, these organic search ideas for real estate agents can help boost website traffic from keywords like "real estate agent" and "homebuyers" in your area.
Organic search engine optimization takes time to work. But it does provide you with an excellent opportunity to establish a solid reputation among local clients. In the long run, an organic reputation like this can benefit your company significantly.