Are you looking for ways to attract organic traffic to your new law firm website?
Law is a highly competitive field, and after years of studying the laws and honing the skill of persuasion, a lawyer is thrust into a sector where newbies must work ten times harder to get a seat at the table.
People typically prefer law services provided by firms that are affiliated with seasoned lawyers. But how do you go about establishing your newly built business as a reputable law firm? While the journey is difficult, it's nowhere near impossible.
In today's world of thriving online enterprises, a well-managed business website for your law firm could very well give you the boost you need. Organic traffic is by far the most cost-effective approach to generate leads, and strong SEO for your site can help you get precisely that.
Stop Falling Victim to Poor Website Performance, Outdated Information, and Low Rankings.
Getting local traffic is crucial for a new law firm. Once you've established a reputation in your area, there will be more opportunities to advance. Local SEO involves technical aspects like on-site optimization and page design, as well as softer factors such as user experience and reputation management.
Finding the proper balance between both requires a lot of time and effort. Often, you'll get caught between two conflicting priorities, which diverts your attention away from what you should be doing.
This article will walk you through 5 strategies that you can use to improve your real estate website for local SEO and generate more leads in less time.
1. Choose Your Legal Niche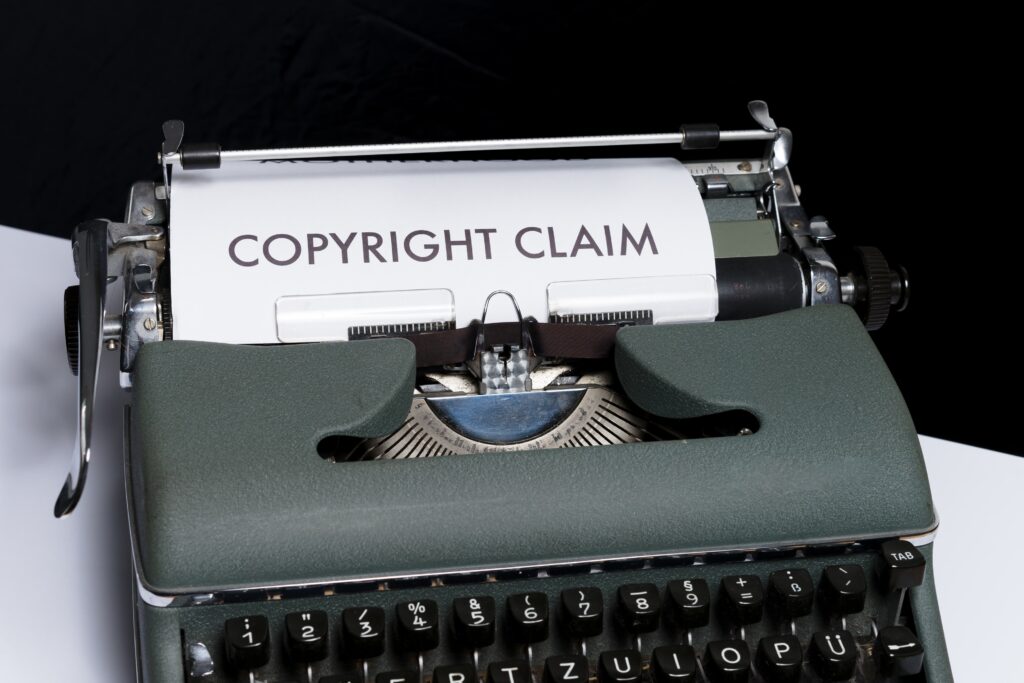 Like every other online business, your law firm needs to begin with a single niche. Domestic, criminal, business, political, or human rights issues are just a few examples. That would certainly depend on the areas of laws in which your firm's legal practitioners specialize.
When you first start your law firm, you should pick your niche and then focus on building a reputation to lay a solid foundation. Then, as you get more experienced, you can expand your niche and build a stronger brand.
If you want to start an online law business and work with clients worldwide, it is critical to focus on your niche. It is also vital that you have concrete plans for how you intend to run your practice.
For example, domestic criminal work will need less client engagement than in some other fields. Criminal defense practice necessitates close working relationships with clients, and in some instances, there may be a lack of trust. Moreover, business practices may restrict you from engaging with certain users based on their country's regulations.
• Research the Local Trends
Choosing the right legal strategy is more difficult than it appears. First, you must consider your business goals, current legal demands, and legal trends. Depending on your business area, one legal niche may be in higher demand than others. A thorough field survey will show you the potential of your niche, allowing you to determine whether or not to pursue it.
You should always keep your niche well-defined to know exactly what you are selling and how to market yourself. Researching the local legal trends is essential because these will influence how you generate content for your website.
Legal trends vary from one location to the next. For example, there may be an overload of medical malpractice cases in one area, while people in another city may be experiencing wrongful employment terminations.
By taking a closer look at the lot, you'll be able to operate a more effective law firm and target your campaigns to relevant audiences.
• Survey the Legal Needs of the Local People
Law firms are limited in terms of their ability to take on new clients. The key is to decide on the sort of practice you want early on and start putting together your plan of action.
The legal needs of the local people are as diverse as the people themselves. Some need simple things like copies of legal documents, photocopies, or search results for legal matters.
Others will need more specialized services, e.g., assistance with wills and initial paperwork for business formation. However, some will just want someone to talk to – an accountant or doctor who's impartial and easy to get along with can go a long way toward resolving disputes and establishing a solid legal base for your new venture.
People may be unable to find a suitable legal firm in the area for their needs. For example, there may be property disputes in the neighborhood but no law firm specializing in them. This golden egg situation is difficult to come across in a major city, but if you focus on a small town, you will undoubtedly find an untapped niche.

2. Learn How to Use Local SEO
Local SEO refers to the steps you take within your area to attract traffic from search engines and promote your business.
If you want to get a piece of the pie, it's time to stand out from the crowd and get real estate website optimization done right. To capture leads from your local area, your website needs to stand out. In addition, you must have at least some knowledge of employing local SEO for law firm websites to get improved results and visibility.
It is vital to boost your local search visibility as having a strong local presence leads to more conversions and leads. When people use Google to type in a city or town name, they are interested in specific things and venues within that location.
Since search engines penalize websites that are hard to find, it's essential to optimize your site to show up in local searches for relevant terms consistently.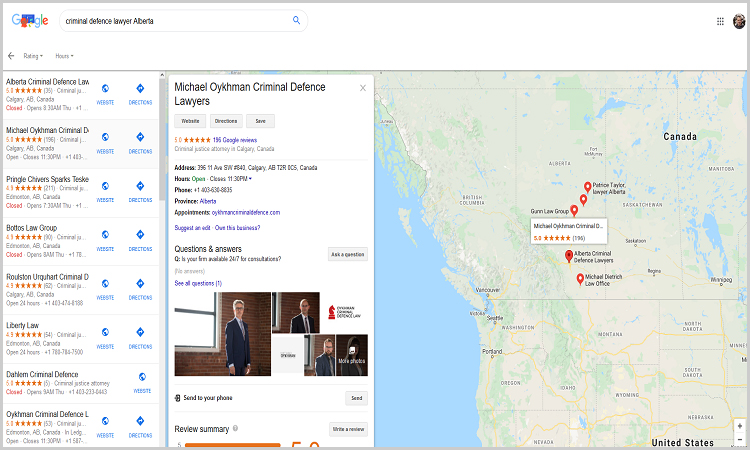 • Start With the Basics
When optimizing your website for local search, there are a few things to consider: How frequently do people visit your site? Do they leave quickly or stay for a more extended period? What is the traffic volume on your site? Is there any section or article page that doesn't receive many visitors?
If you don't answer these questions correctly, you could end up with a website that doesn't look good on phones or small screens.
• Estimate Parameters for Local Searches
The first step is to get an idea of how much traffic you receive from different areas in your city. Then, you can use Google searches or blog search parameters to estimate local inquiries related to your industry.
It gives you an edge when consumers are looking for specific things online, plus it gets universal traffic from people in your area.
Once you've figured out how much traffic you generate from each area in your city, pinpoint four different times during the day (morning, noon, evening, and night) when Googlebot tends to be most active. This will help you determine the most efficient route for getting those visitors, time-wise.
This is where Advanced Local Searches come in handy. By setting up an account, you'll be able to collect feedback from real people about how they found their local information and how they would like to see it represented on the site. You can use this information to figure out which keywords are most effective in getting visitors from particular places.
• Identify Relevant Keywords
Determine relative keyword density for both your and your competitor's websites using a mix of hot links and other search data. These can include industry terms and descriptions, along with locations where users may be searching for similar products and services.
The more closely related the keywords are, the more difficult it is to win a prospective customer. Try examining a competitor's domain-level rankings, as well as key phrases within their pages.
As you continue keyword research, consider how they will impact your overall SEO campaign. For example, is a particular keyword important to your business?
To improve its visibility in the SERP, it may be essential to put it in a distinct category. You should always make the decision of which keywords to include with consideration of user behavior.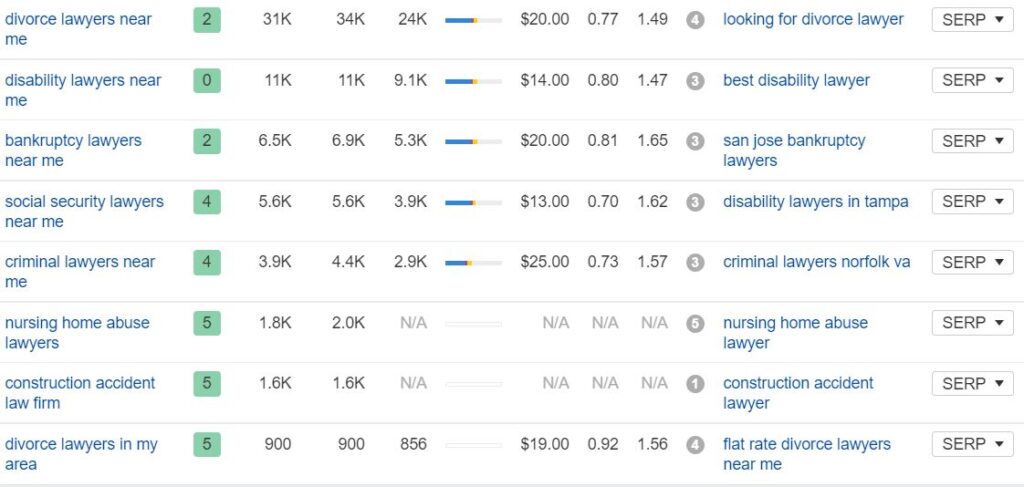 3. Make the Most of Your Website Content
Even as something that every business owner does, content creation is often overlooked as one of the most important aspects of running a successful law firm website.
If you want to get more of the right people to read your content, you have to make sure that it relates to the issues that matter most to them. It means ensuring you are picking topics that are both interesting and relevant to your niche so that the people who are most likely to read your blog will be served up something that they will find interesting as well as valuable.
Since laws are often complicated, many individuals look for more straightforward information regarding laws that apply to civilians. Try offering little tips and advice on your website and social media regularly.
• Generate Presence in Your Community Affairs
Even in the world of the internet, you cannot deny the power of word of mouth. Being a part of social gatherings will allow you to interact with potential clients and other law firms who want to work with you.
In recent years, various law firms have shifted their focus to media channels like Facebook, YouTube, and Reddit to interact with individuals via case studies, industry news, updates, etc.
Even if your firm does not take up the case, you can stay involved and make your presence known by interacting with online content.
You can stay active in the social sphere by speaking out for your clients, posting positive comments on others' blogs, participating in forums, and editing/sharing content on other websites.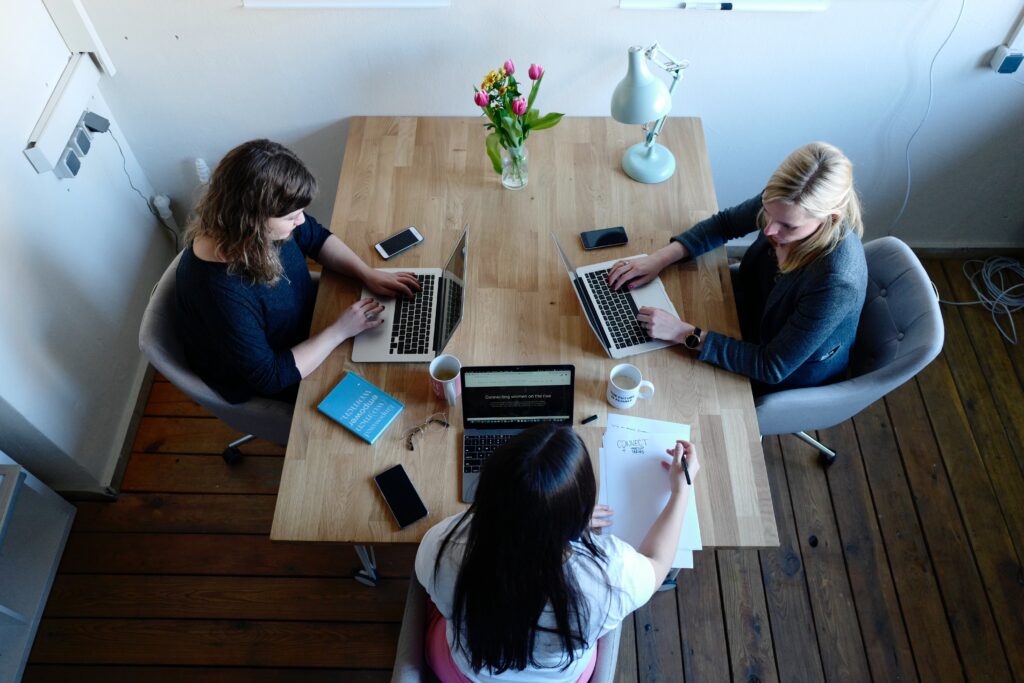 • Create Blog Posts Related to Legal Issues
High-profile legal cases, especially related to social issues, can be a chance to draw visitors to your website if you publish blog posts about them timely.
You can write blog posts on notable local cases and express your views. You can also discuss whether or not you would modify any of the strategies used by the legal practitioner.
Ensure that your website content is related to legal cases, current events, and industry news by using links from the CRM where relevant. Moreover, outline a clear perspective for each piece of content on legal cases or industry news stories that match your interest.
Honestly, that's easier said than done. Running a law firm that's still in the budding phase takes up a lot of effort, leaving you no time to write blog posts and post them consistently. Fortunately, we've got the perfect solution for you.
With our Done-For-You services, you never have to worry about the lack of website content again. Now you can get complete keyword research, templates, bulk content, and posting services all in one.
4. Hold on to Local Leads
When it comes to internet marketing, leads are king. All your efforts are in vain if you fail to pursue the leads that SEO generated for you.
Leads are what make up the bulk of your marketing budget every month. They're what get potential clients, partners, and new customers interested in what you have to offer. As a result, it makes sense that utilizing them to their maximum potential would be a great way to get more bang for your buck.
Having good leads saves you money on marketing and development costs, allowing you to concentrate on getting great content out there and hearing from customers about their needs.
To conserve the leads you get, communication is key. Here's how you can get more leads by holding on to the previous ones:
• Connect With Potential Customers Organically
No connection is small when you're looking to grow your business. Keep an eye on leads and try to connect with as many potential clients as possible.
Remember that people don't like to take chances with legal matters. If you provide good service to one client, you'll be recommended to dozens more.
Other than that, you can use emails to reach out to clients. Yes, the decades-old method of email marketing still works and can do wonders in getting you leads. However, you need to have an organized and aesthetic layout, or you'll be moved to the spam folder immediately.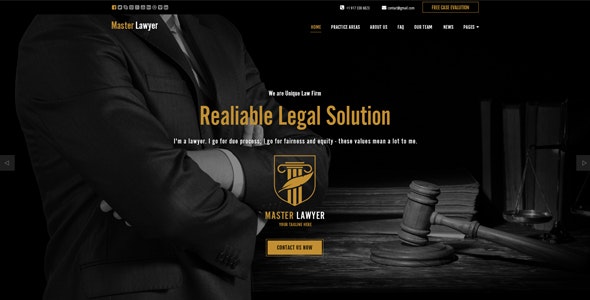 • Boost Your Online Reputation With Reviews and Ratings
Whenever you handle a legal case, ask your client for reviews and feedback and post it on your website. You can even post details of a legal claim if your client allows it.
Doing this might help people see what kind of strategies your firm uses and if they would suit their needs.
Moreover, stay up to date with the legal developments and post regular content on your website. Local interest in a legal case could help attract traffic to your platform and connect you to potential clients.
5. Create an Interactive Experience
The most effective and efficient traffic strategies for websites are based on user-experience design. If the website has a unique and interactive design, users are likely to be interested and click through your content.
This happens because once users are engaged, they may also be willing to pay higher prices. So compared to a generic website, a cookie-cutter template would be losing your client's money as well as their time and attention.
A well-designed website can generate more sales, leads, and clientele. This is because it's a sophisticated piece of work that has an artistic appeal and subconsciously appeals to the users.
In order to achieve that, you must create a unique and aesthetic website that keeps the visitors engaged. You can showcase your blog posts, services, reviews, the contact information on the home page to give the client options to browse.
• Make It Easy for Leads to Find You
Effective website design doesn't just include having good graphics but also content that's relevant and engaging. For example, many people get lost when looking for legal information online, so having an easily accessible form that shows up on top of related queries can be highly effective.
To make sure that people contact you, put up an up-to-date contact form on your website so visitors can send you messages when they have questions about your practice or legal issues that come up.
This goes for non-lawyers, too; if you work with a non-profit, try making sure the volunteers have an easy way to communicate with you. It's also vital that you have an easy way for people to volunteer or get involved in your organization; this is especially important for start-up businesses that may not have much capital yet.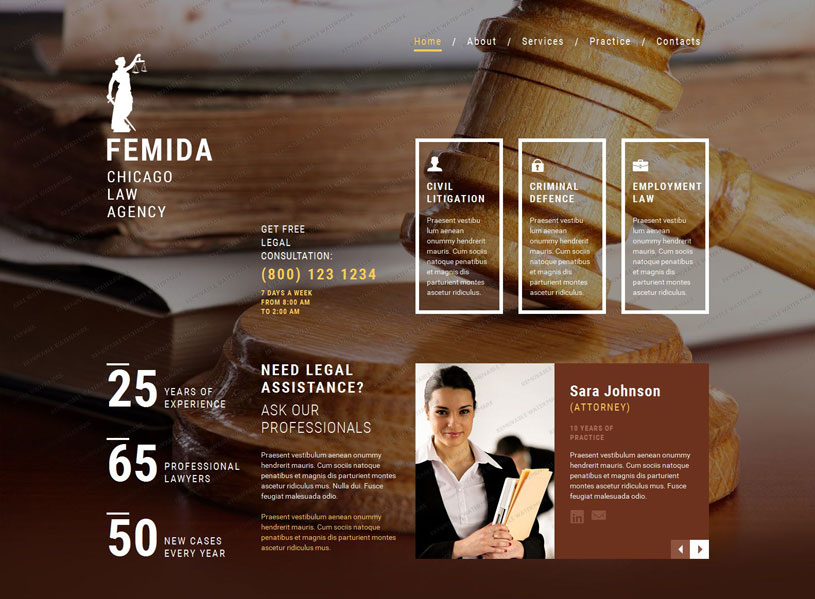 • Detailed Services Page
As a new firm, there will be many things that you do not yet know or understand. This makes it difficult for potential clients to know what sort of value you bring. Therefore, you need to create a detailed listing of all services, from initial contact through completion.
This, in turn, allows potential clients to see how they can contact you directly through different means. It also serves as a way of marketing yourself as a valuable addition to any firm that might need help somehow.
To set yourself apart from the competitors, you must bring in something unique. Make a thorough list of all services, including their time frame, content, and previous project samples. As a new legal firm, you may even show off even two or three reviews to make it appear impactful.
Conclusion
Building up a newly established legal firm is challenging. Legal practice is notoriously competitive, and often law firms associated with seasoned lawyers are preferred. That's where we come in.
Traffic to your website is fundamentally crucial for your legal practice. With that said, many factors can affect how many people visit your site and what sort of content they see. Therefore, website performance is an essential factor to consider if you want to rank higher for relevant searches.
Organic search is a time-saving, cost-effective way to conduct a broad investigation into various legal practices in a locality. In addition, results from this organic search can be helpful when it comes to finding new leads for your legal practice.