The gaming industry is incredibly well-developed. The choice of hardware and accessories for dedicated gamers is vast and usually comes with high price tags. That's not surprising since nowadays, making an A-list game often costs as much as filming a Hollywood blockbuster.
Seeking a better gaming experience usually costs globs of money, but gamers are usually quite ready to pay. As a result, expensive game consoles and PC components sell like hotcakes, even though prices start at a couple of hundred dollars. Gaming accessories tell a similar story – top-of-the-line monitors, mice, keyboards, etc., command a high price together with increased demand.
While this might sound like affiliate marketing heaven, sadly, it's not. Gaming-related products are indeed easy to market, but there are many marketers and websites that recognize the opportunity. Therefore, numerous gaming niche websites are looking to grab a piece of the pie. That's where our article will help – we'll lay out some of the most popular and profitable gaming websites and discover how they came to be so successful. That way, you'll get an idea of how to grow your own website and succeed in the gaming niche. Let's get right into it.
Our Related Services
Sign up for our newsletter to receive SEO tips, discounts and freebies.
1. Logitech
Logitech is one of the PC accessories business's oldest and most famous names. This Swiss company started working in 1981 and introduced the first computer mouse shortly after. Logitech's products have a long-standing reputation for durability, and their mice and keyboards have been known to function flawlessly for many years. The supreme quality of Logitech's products should make them easy to market.
Logitech offers all kinds of PC peripherals through its well-organized online shop. You'll find a wide selection of products meant for gamers and office workers alike. However, gamers are the main target group of the company's products. Therefore, this brand offers a full spectrum of gaming products. Specialized gaming mice, keyboards, headphones, speakers, and even streaming equipment are available.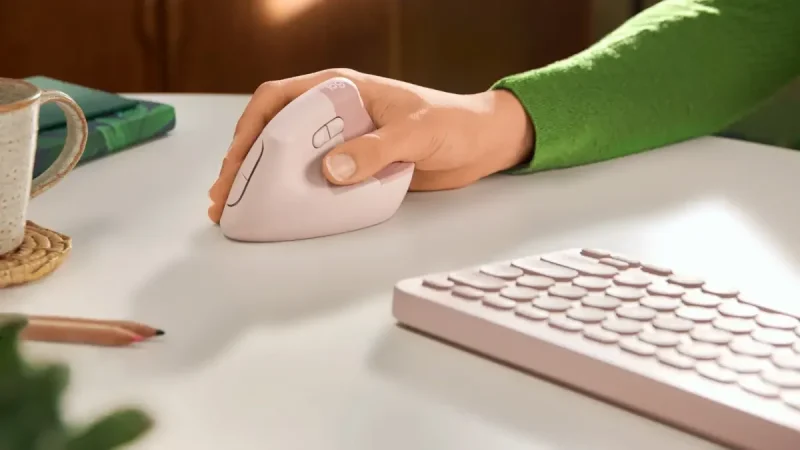 What Makes Logitech So Successful?
Even though Logitech's product range doesn't focus on a particular gaming niche, it still runs one of the most popular gaming-related online stores. The company maintains a stellar reputation among customers and offers top-quality products at fair prices.
Additionally, Logitech is an international company with many warehouses worldwide. Therefore, it can provide quick and affordable shipping all over the world. The company leverages all of these factors to ensure high conversion rates. Currently, its website boasts a conversion rate of 0.13%, which is well above the average.
Like many other gaming niche websites, Logitech gives out perks to get customers to sign up for its newsletter. It's one of the oldest tricks in the book – the 15% off you get as a subscriber will boost the website's traffic and make sales more likely.
Logitech's Affiliate Marketing Program
Logitech is such a well-known company that it's a wonder it even has an affiliate program. However, being the biggest player in the market for gaming gear makes things simpler for aspiring affiliates. Logitech's high conversion rate means you won't have to work that hard either since it's one of the most popular gaming brands. That means your chances of turning traffic into sales are good from the get-go, and clever marketing can only increase them.
Logitech is not only easy to promote, but it also offers decent commission rates. Specifically, you're looking at 4-10% per sale, with Logitech's G line getting 5%. Considering that the site's average order volume is $125, that's a tidy sum to make from each sale. Logitech also holds seasonal promotions and offers its affiliates banners and text links to help them better promote the company. Cookies last 30 days and are not tied to the product you're promoting. That means that if a customer buys anything in the 30 days after visiting your website, you get credit for the sale. Therefore, if you want to promote gaming-related products, consider Logitech's affiliate marketing program.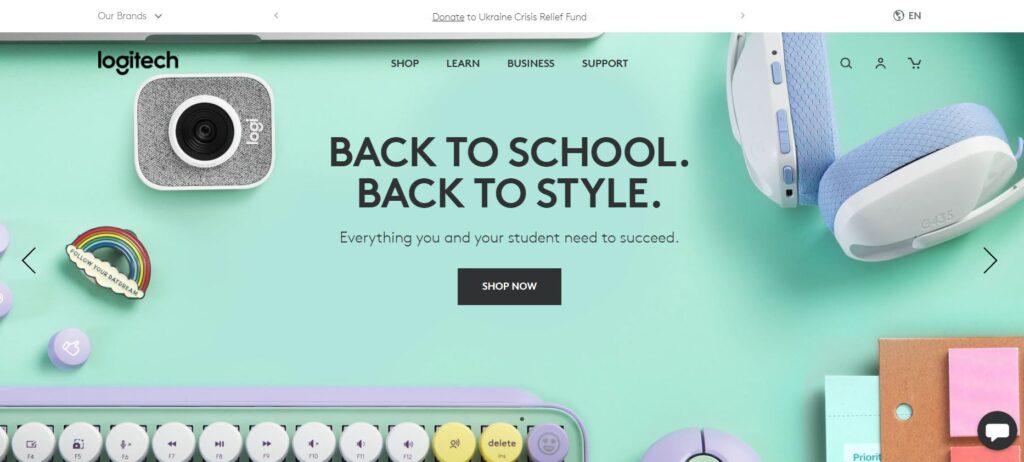 What We Like About Logitech's Website
Ultra-high quality products
Complete range of gaming gear
Spotless brand reputation
High conversion rate
Commission: 4% – 10%
Cookie window: 30 days
Affiliate program: Logitech
2. Fanatec
Like Logitech, Fanatec is also a company that manufactures and sells gaming products. However, whereas Logitech offers all kinds of products, Fanatec focuses on a single, particular gaming niche: racing simulations.
Fanatec is one of the most well-regarded producers of racing gear for PC and game consoles. Therefore, its online store stocks steering wheels, shifters, pedals, and more.
Fanatec's gaming gear is of the highest quality, so it's no surprise that it costs a pretty penny. Some steering wheel sets reach prices well over $1000. So, how does Fanatec manage to stay at the top? Let's find out.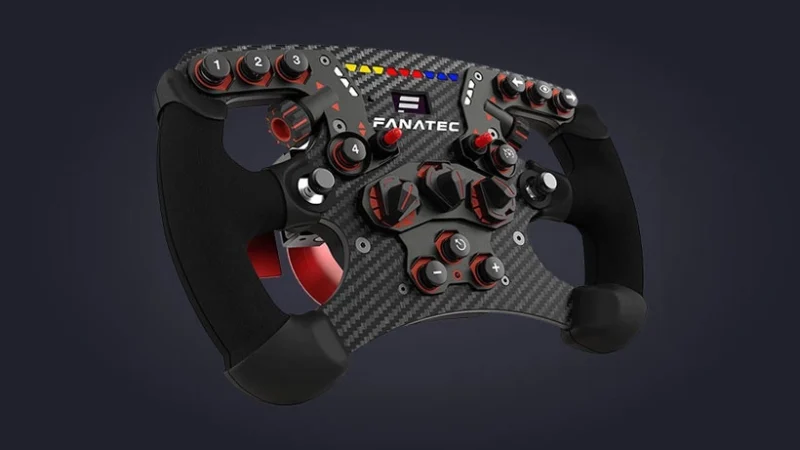 What Makes Fanatec So Successful?
The first thing that makes Fanatec stand out is the niche it focuses on. Fanatec deals exclusively in racing simulation products – a niche market within a niche market. Therefore, it doesn't face a lot of rivals, especially not in the higher-end segment. If there's one takeaway from Fanatec's website, it's that carving out your own niche can lead to great success.
However, it's not all in the niche. Fanatec also uses other tricks to help boost the conversion rate of the traffic its website gets. In that sense, the company runs frequent promotions and special offers to help increase traffic. To help convert traffic into sales, Fanatec offers unlimited cookies. The combination of these two things can be a powerful marketing tool.
Fanatec's Affiliate Marketing Program
Fanatec's affiliate program offers excellent terms for aspiring partners. As we said, the company works hard to help affiliates increase traffic and get better conversion rates. The fact that the company focuses on a specific niche should also help with marketing. Remember, if you're looking for the best racing sim gear on the market, your choice is somewhat limited.
When it comes to numbers, the most important thing to mention is the sizeable commission of 15% on all completed sales. As for the cookies, we briefly mentioned that they're unlimited. That means they don't have an end date, as is the usual case. Instead, if one of your visitors places an order, you get a commission, regardless of when that order is placed. Therefore, if you'd like to try your hand at promoting racing sim gear, sign up to become a Fanatec affiliate.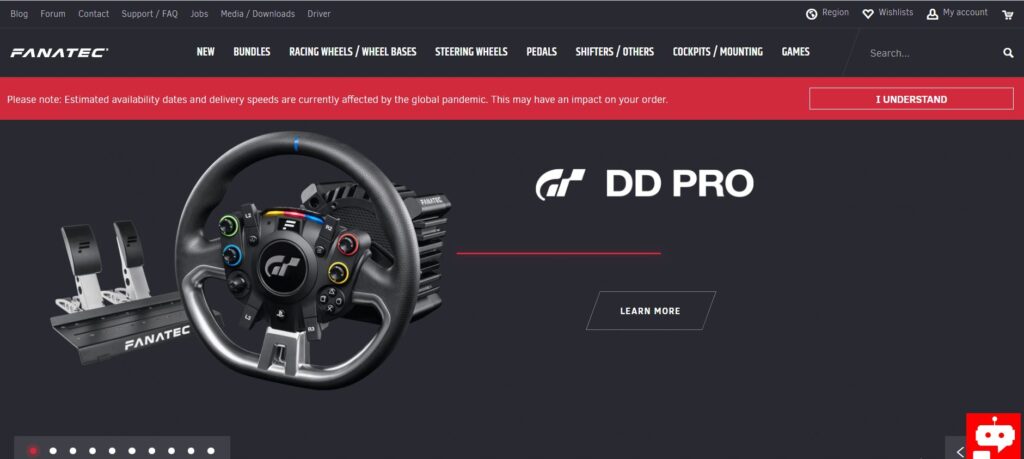 What We Like About Fanatec's Website
Very specific gaming niche
Unlimited cookies
Frequent special offers
Commission: 15%
Cookie window: Unlimited
Affiliate program: Fanatec
3. Twitch
Video game streaming is a relatively recent trend in gaming. However, it's quickly become trendy, and many gamers profit from broadcasting their gaming adventures. Therefore, it's obvious that streaming offers a lot of potential, which is where Twitch comes in.
Twitch is hands down the most popular video game streaming service at the moment. It offers an insane amount of content, and while it focuses on gaming, it also provides other types of entertainment. As a bonus, the platform allows subscribers to interact with their favorite streamers, which is one of the service's main selling points.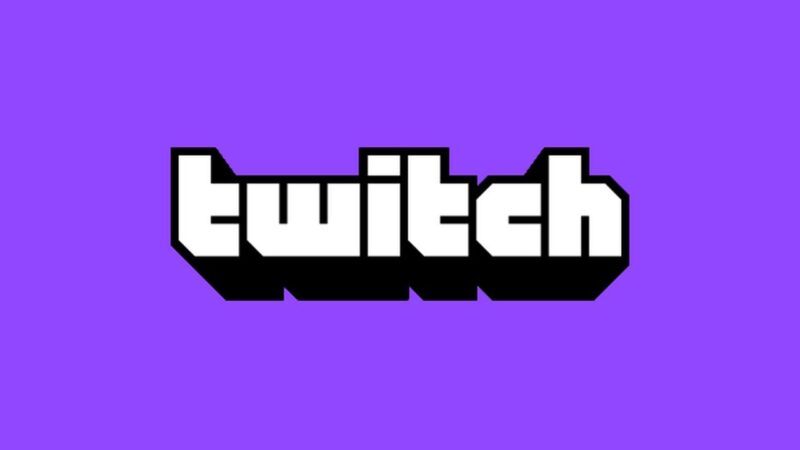 What Makes Twitch So Successful?
Twitch was one of the first services to bring easy-access video game streaming to the internet. In that sense, Twitch recognized a gap in the gaming market is one of the main reasons for its success. It always pays to be the first to offer a particular service or product, and that alone can ensure ample traffic and conversion rates.
Besides watching video game streams, Twitch also offers ways to connect with your favorite creators. As a result, most streamers have a live comment section that they read while playing, providing a unique interactive form of entertainment.
Twitch's entry-level content is free, and there is a lot of it. Users only need to register for a free account, and that's that. However, that means they'll receive Twitch's newsletter – it often contains promotional offers, making it a clever way of increasing traffic and converting it to sales.
Regarding traffic and conversion rates – Twitch leaves it to its streamers. Therefore, Twitch provides the streaming platform, while it's up to the streamers to entice viewers to subscribe to their channels. In the end, the revenue is split 50/50. It's a clever way of driving traffic and conversion rates up – a popular, trustworthy streamer can do wonders in marketing.
Twitch's Affiliate Marketing Program
To become a Twitch affiliate, you have to be a somewhat prolific streamer, as the platform doesn't just let anyone join. However, the rules aren't that strict, and they have to do with how much content you've streamed lately and the number of your subscribers. Don't be afraid, as the conditions are easy to meet for most dedicated streamers.
Once you're in, there are several ways to make money. One is with the subscription fees we mentioned before. Other methods include selling so-called "bits" – a type of emoji your subscribers can use to take interaction to the next level. Lastly, Twitch offers merchandise that you can help promote.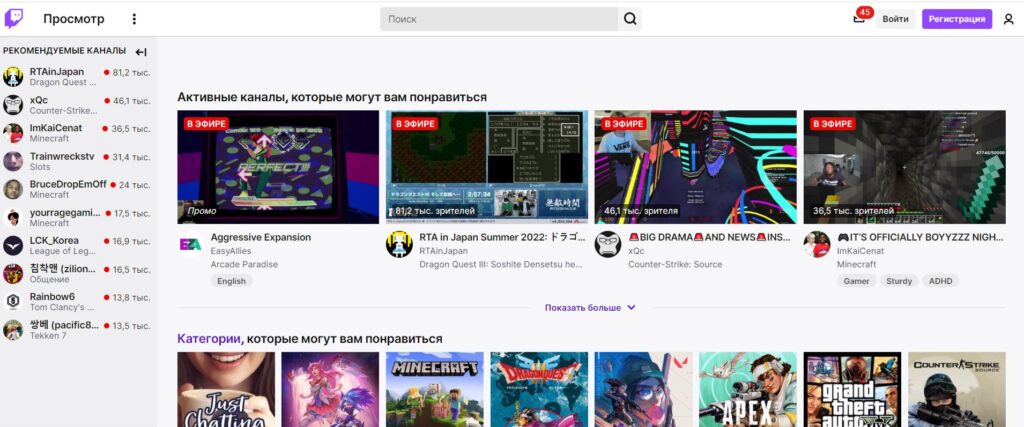 What We Like About Twitch's Website
Focuses on a relatively untapped market
Provides a social networking aspect
Interactive entertainment
Free and paid subscriptions
4. Razer
Razer is one of the world's most popular gaming accessory brands. Like Logitech, it produces mice, keyboards, headsets, and other gaming accessories. However, it recently started selling ready-made gaming PCs and laptops to increase its market share.
Where Razer differs from rival tech companies is in its product lineup – it offers nothing but products meant for gamers. Therefore, don't expect to see office accessories in its online shop.
While selling gaming accessories can be profitable, it's not exactly a niche market. That's why companies need to try hard to stand out. Let's see how Razer markets itself to its potential customers.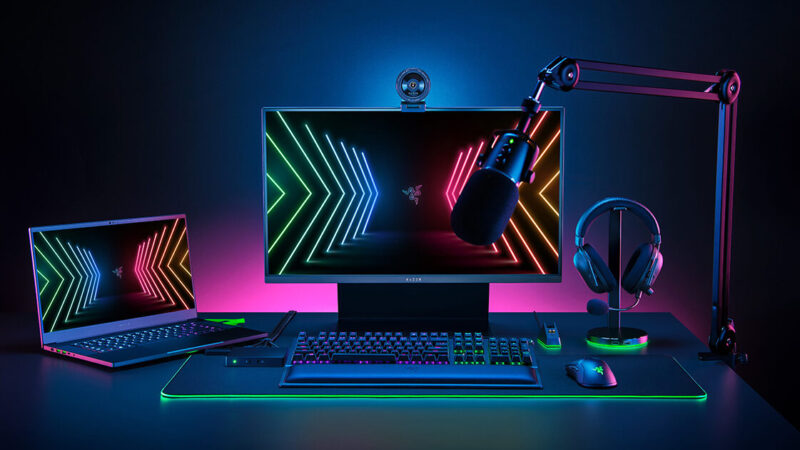 What Makes Razer So Successful?
Even though Razer is part of a well-developed market, it has still found a way to offer one-of-a-kind products. The company does this by providing affordable, ergonomically designed accessories combined with a unique aesthetic. That way, we could say that Razer operates within a niche part of the gaming market.
Let's start with pricing. While Razer offers top-of-the-line gaming gear, it also provides something for the budget-minded gamer. Therefore, prices start lower than rival gaming companies while providing a similar level of quality.
Most gaming accessories on the market are built with right-handed gamers in mind. Therefore, gaming mice, in particular, often incorporate designs that make them unusable for lefties. However, Razer is different – many of its mice offer an ambidextrous design, and those that don't often come in a left-handed edition. As a result, lefty gamers almost always go with Razer for their gaming needs. That's a clever way of increasing market share – if your field of business comes with a lot of competition, you need to focus on neglected target groups.
Lastly, Razer offers an instantly recognizable look. It's precisely the thing most gamers like – futuristic, with many bright green LEDs. A signature look can significantly help increase a website's traffic and conversion rates. It will convince the customer that much thought has been put into every aspect of the product. The company's website is a perfect example of how a gaming niche website should look.
Razer's Affiliate Program
Razer already has a specific image among gamers, which will help any affiliate marketers who join this company's program. Therefore, marketing Razer's products shouldn't be too difficult, as the brand itself does most of the work.
However, when trying to promote Razer's products, make sure that you reach their intended audience. Try to match the tone of your articles to what gamers like, both in content and aesthetics. In other words – don't expect great conversion rates if you're promoting Razer on your office supplies blog.
Affiliates get 3% on each sale and a fixed $5 on each system sold. Razer pays commission on monthly net sales, which don't include returns, sales tax, or shipping fees. This company also provides a wide selection of banners and text links that you can use to draw buyers.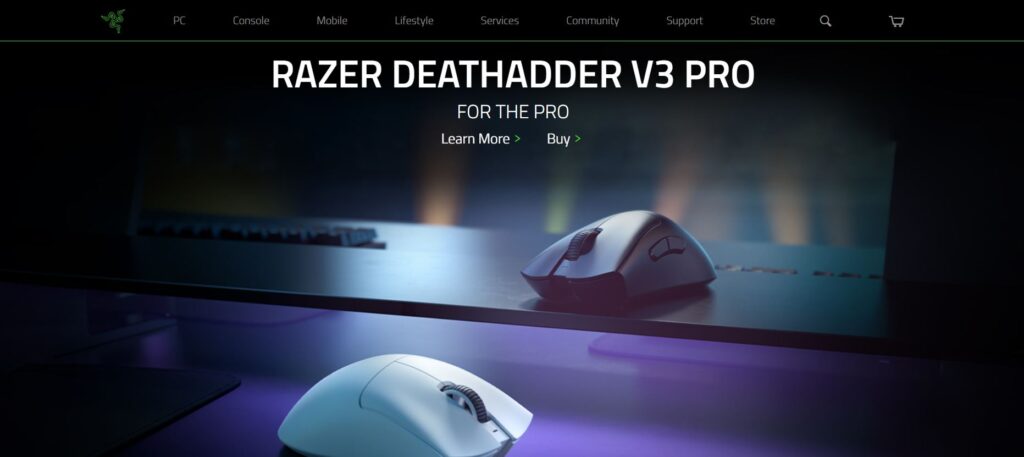 What We Like About Razer's Website
Unique, focused, and instantly recognizable branding
Targets a neglected customer base
Carves out its niche market
Commission: 3% on each sale and a fixed $5 on each system sold
Affiliate program: Razer
5. Gamer Dating
Gamer Dating is exactly what it sounds like – a dating service for gamers. It's an exciting and uncommon type of gaming niche website, providing matchups between single gamers based on their favorite pastime. Therefore, as with more common dating sites, this website processes your information to hook you up with the best possible date. However, with Gamer Dating, your favorite games are the deciding factor. Let's see how this gaming niche website handles traffic and conversion rates.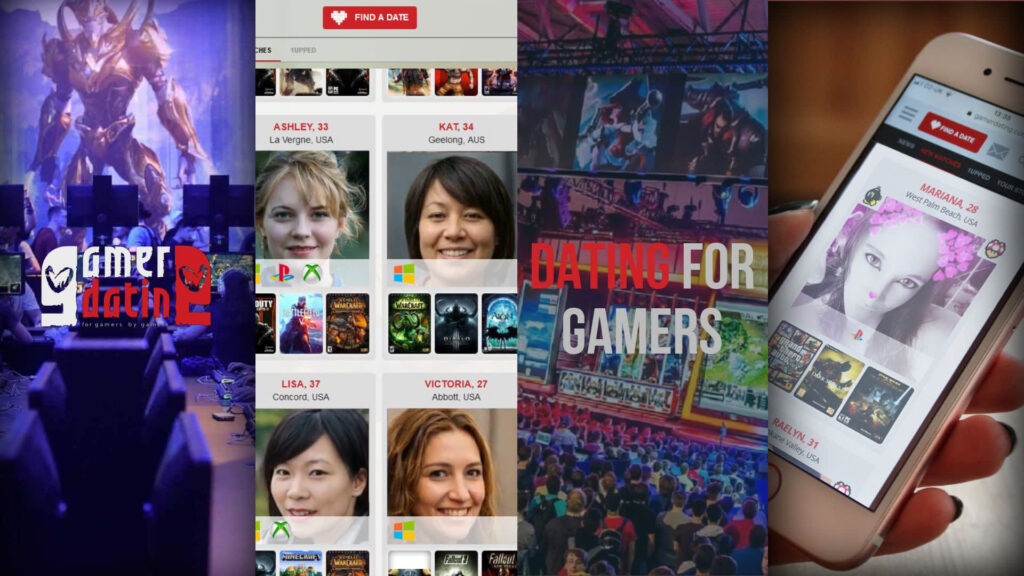 What's So Good About Gamer Dating?
As a service, Gamer Dating focuses on a very specific niche. Since other websites of this type are rare, Gamer Dating is practically guaranteed a decent amount of traffic. The same goes for conversion rates – gamers looking for a dating site that caters to them don't have a lot of choice. Therefore, it's more likely that visitors will end up paying for the service. That's a perfect illustration of one of the more important rules of online marketing – a unique niche means more traffic and sales for your website.
Gamer Dating's website also includes fun and valuable articles on the subjects of dating and gamers. These articles offer helpful information on the topic and some entertainment for visitors. On the other hand, Gamer Dating gets increased traffic which often leads to an improved conversion rate.
Gamer Dating offers a lot of perks should visitors choose to buy a subscription. Therefore, subscribing means, you'll be able to play games directly on the website together with your love match. Since this service markets itself as the Tinder for gamers, a subscription will also provide access to the Gamer Dating mobile app. These perks help define the difference between a visitor and a paying customer. As a result, they work to convince visitors to buy a subscription, converting traffic into sales.
Gamer Dating's Affiliate Program
Gamer Dating's affiliate program offers at least a 20% commission for each completed sale. Compared to other gaming affiliate websites, that's quite a lot. Since Gamer Dating is already part of a particular niche, it practically markets itself.
Becoming a Gamer Dating affiliate requires following a set of basic rules. However, they're nothing to be afraid of, and most gaming niche websites are probably eligible anyway. Importantly, there is no minimum traffic requirement, meaning that all gaming bloggers are welcome to join.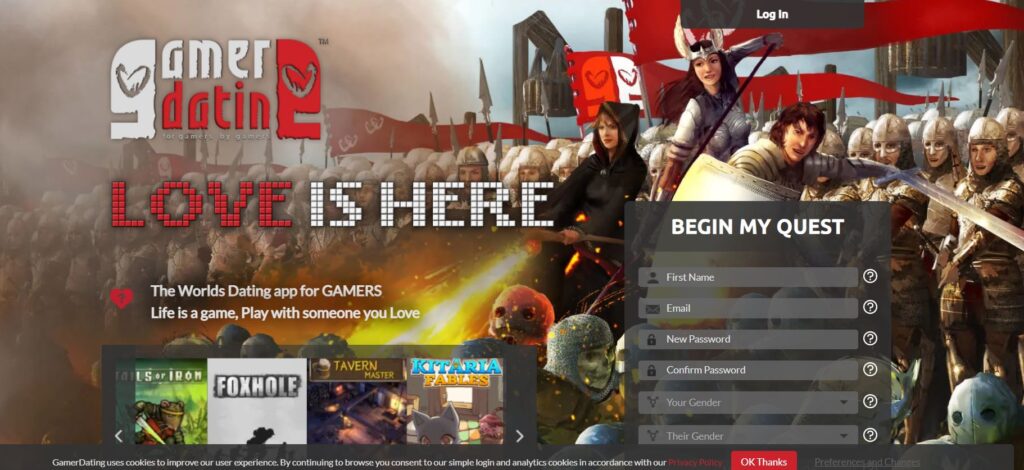 What We Like About Gamer Dating's Website
Very specific niche
Clever use of articles to increase traffic conversion
Many perks for subscribers
6. GT Omega
Like Fanatec, GT Omega is an online retailer that provides racing simulation gear. The racing simulation niche offers the possibility for significant profits, yet there is not a lot of competition.
GT Omega mainly offers sim racing accessories. It sells wheels, bases, and pedals, but racing cockpits is where it truly shines. Let's see how this company sets up its website for optimal traffic.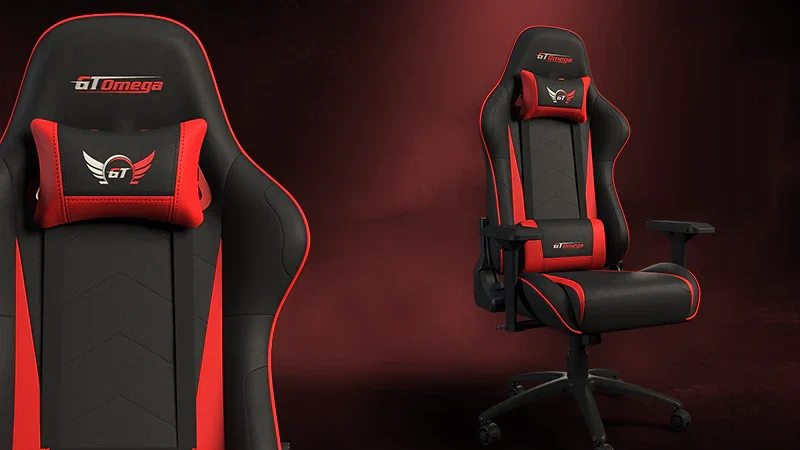 The Highlights of GT Omega's Website
First of all, let's talk about the niche. Choosing a niche that's not too crowded is always a good idea, whether running an online shop or a blog. However, you need to be careful that the audience for your chosen niche is still plentiful. It doesn't matter if you're the only one promoting something if there's no market for it. Luckily, GT Omega has found the perfect middle-ground – sim racing niche websites are not that common, yet the audience is very seriously devoted. As a result of its chosen market, GT Omega gets increased traffic and better conversion rates.
Another thing GT Omega does well is its product lineup. This online shop offers everything you need to build a fully functional sim racing cockpit. That way, people don't have to browse other shops looking for bits and pieces, increasing conversion rates. You can easily do the same with your website or blog. You only need to choose a suitable niche and try to provide as much information as possible.
GT Omega also provides frequent special offers and interest-free installment payments to drive sales. Sim racing is an expensive hobby, so helping customers manage costs can significantly boost conversion optimization.
Lastly, what's a cockpit for if not for racing? To put your new cockpit to good use, GT Omega holds an online racing tournament. All you need to apply is the proper equipment, and what better place to buy it than GT Omega? Needless to say, it's a very effective promotional tool.
GT Omega's Affiliate Program
GT Omega also uses affiliate marketing to promote its products and drive traffic and sales. It offers product-specific commission – helping sell most of the products will earn you 5%, but some go up to 15%. Cookies last 30 days, which should be enough for your visitors to decide.
While 5% might seem like a small commission, remember that sim racing equipment is expensive. A fully stocked, top-of-the-line cockpit can cost as much as a used car! Therefore, you can hope for good earnings with GT Omega's affiliate program.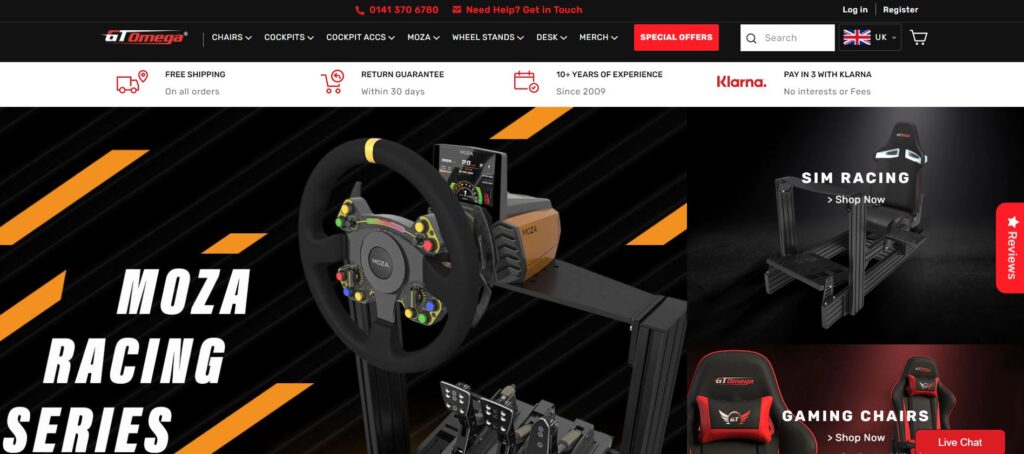 What We Like About GT Omega's Website
Profitable niche market
Complete product lineup
Cost management options
Special racing events
Commission: 5% – 10%
Cookie window: 30 days
Affiliate program: GT Omega
7. Kontrol Freek
Kontrol Freek is a brand that focuses on customizing PlayStation and Xbox controllers. It offers a large variety of products, split into several groups. Kontrol Freek's products are very innovative, working to solve gaming problems you didn't even know you had. Let's see how this brand handles its online presence.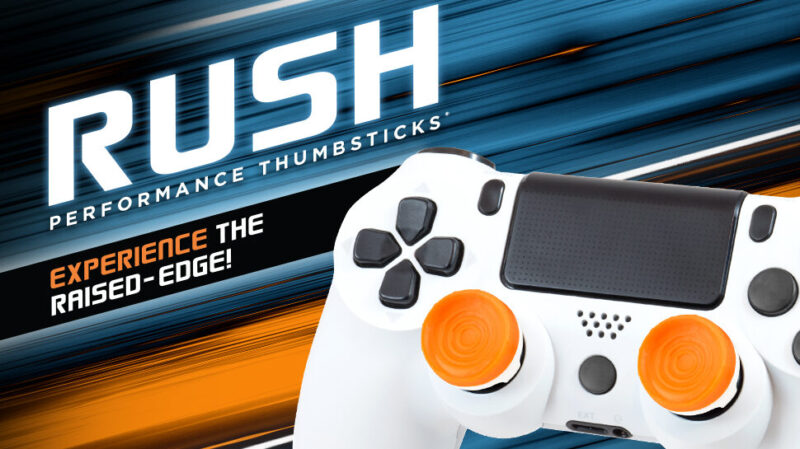 What Makes Kontrol Freek Successful?
As we already mentioned, most dedicated gamers and even hobby gamers are very particular about their gear. They always want the best, whether mice, keyboards, steering wheels, or controllers. Genuine PlayStation and Xbox controllers offer cutting-edge technology and a premium feel, but can they be even better? Kontrol Freek is positive about it, so much so that it based its entire brand around improving these two popular game controllers.
Kontrol Freek racks up traffic by offering to improve many aspects of these already excellent game controllers. Therefore, it provides performance thumbsticks, grips, cables, and other accessories. Kontrol Freek's rings are fascinating – they provide mechanical resistance to stiffen your controller's thumbsticks to the desired degree.
Once you visit Kontrol Freek's website, you'll find that its products are neatly organized into groups. As a result, you can even get recommendations for products based on the games you like to play. FPS games require a different approach than fighting or RPG titles. However, Kontrol Freek has everything covered, and once you find the accessories developed especially for your favorite games, it's hard not to buy something. It's a clever conversion optimization strategy: if your customers feel you're solving their unique problems, they'll buy what you're selling.
Kontrol Freek also uses more common marketing strategies, such as cost-saving bundles and free shipping for orders over a certain amount. Also, there is 10% off your first order if you decide to sign up for the company's email newsletter. It's a common but effective tool to ensure your offers reach your customer base.
The above strategies naturally increase traffic and make visitors more likely to buy the products. You can use these tricks to optimize your gaming niche website or blog even if you're not in the online retail business.
Kontrol Freek's Affiliate Program
Like most gaming niche websites, Kontrol Freek offers an affiliate program. However, not just anyone can join, as the rules require that you have at least 20,000 followers on social media. However, if you do, you'll get commissions in cash and free samples of new products before they hit the market. Commissions are set at 10%, which might seem low at first. However, since Kontrol Freek's products are inexpensive, you'll likely be selling large volumes. In addition to commissions, you get a 10% discount on your personal orders as an affiliate. It might not be much, but it's a nice gesture knowing that affiliates will almost always be gamers.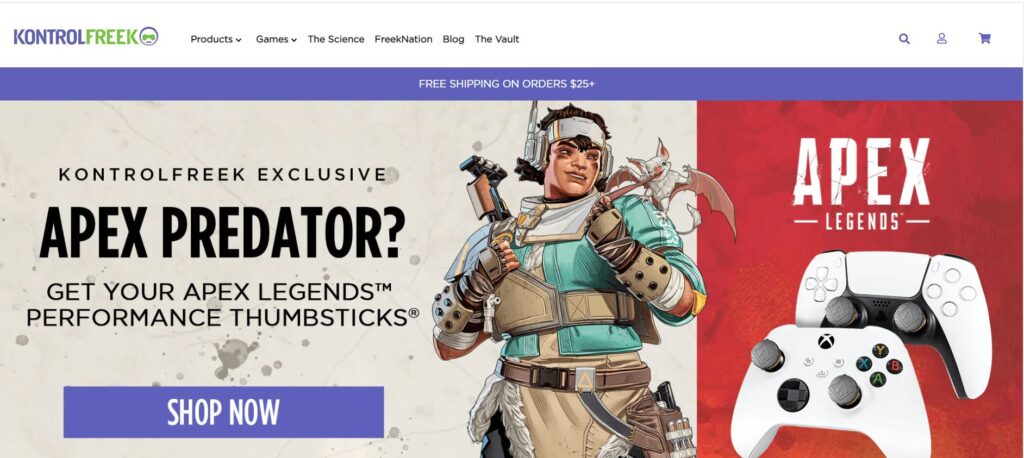 What We Like About Kontrol Freek's Website
Well organized
Products solve common problems
Perks to joining an email newsletter
8. Humble Bundle
Humble Bundle is an online video game store. It sells a selection of video games just like any other online shop. However, all similarities end with the titular game bundles. These bundles are limited-time, curated offers on games, books, and software. They all follow a specific theme, such as medieval battles, sci-fi, cult shooters, etc. Therefore, Humble Bundle chooses the best games from a given topic and sells them as a pack. That way, the customer is guaranteed many hours of fun without researching which games to play. That's the first thing that draws customers to this gaming niche website and helps optimize conversion.
It's clear that Humble Bundle is not like other gaming niche websites, so let's see what it does differently.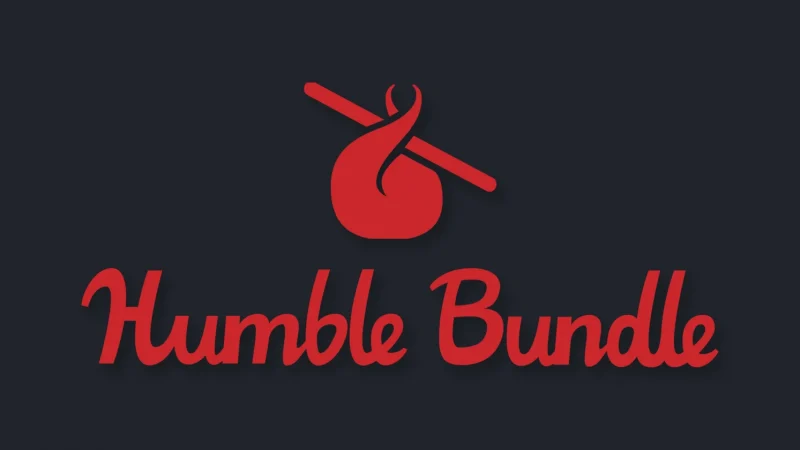 What Makes Humble Bundle a Good Gaming Website?
There are many online video game shops, but none are quite like Humble Bundle. What sets Humble Bundle apart from the competition is its payment system.
Humble Bundle uses a one-of-a-kind pricing method. Each of the company's bundles contains several games, and prices start at around $1. Yep, you read that right. However, you'll need to pay a little more to get the complete bundle, but it's usually around $10-$15. You can even pay more; anything extra will help the Humble Bundle community and various charities.
Humble Bundle's unique pricing system works wonders for generating traffic and converting it to sales. The first reason is plain and simple – people like to pay less and get more. With Humble Bundle, the difference can be astounding, and some bundles offer games at a fifth of their retail price.
The second reason Humble Bundle's pricing system is so attractive is that customers pay what they want. Everyone wants the freedom of choice, making flexible pricing a great way to draw a crowd. The charitable aspect doesn't hurt either – Humble Bundle's system has resulted in enormous charity donations.
To help seal the deal, Humble Bundle even offers a subscription service. Therefore, subscribers get a monthly selection of games for free and get to keep them forever. Additionally, they get a discount on everything else. A money-saving subscription is a great way to entice customers, and Humble Bundle does it very well.
Lastly, the website offers a "tell a friend" credit. It's a simple but effective way to bump traffic count. If the customer is satisfied, it might also help with sales.
Humble Bundle's Affiliate Program
Humble Bundle's affiliate program is as unique as the rest of the company. Following the "pay what you want" philosophy, it allows customers to tip affiliates, or Humble Partners as the company calls them. It's different than any other gaming affiliate website we've come across. However, that can be a good thing – it all depends on how skillful you are at digital marketing.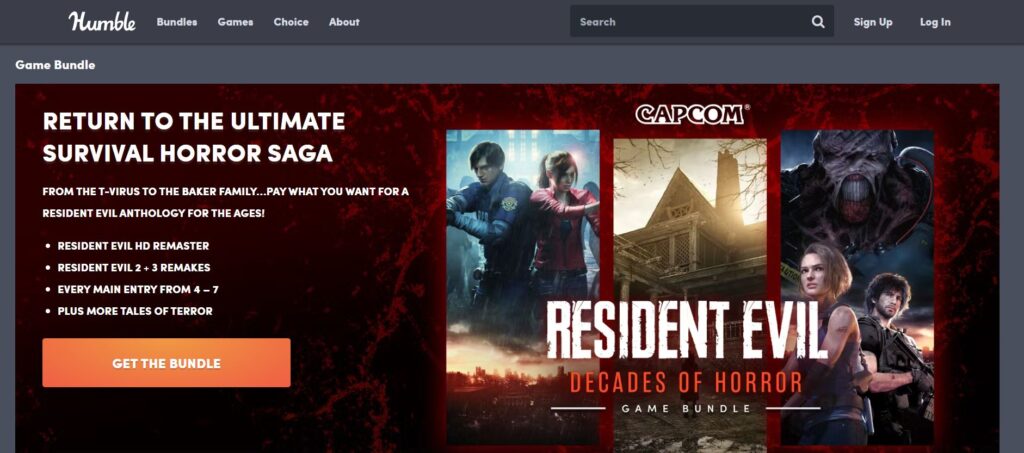 What We Like About Humble Bundle's Website:
Unique payment system
Huge savings on video games and more
Charitable
Cost-effective subscription
Referral bonus
Innovative affiliate program
9. PlayStation Network
Sony's PlayStation is one of the most well-known names in gaming. Since its introduction in 1994, the PlayStation has been at the very top of the console gaming market.
The PlayStation Network, PSN for short, is Sony's online gaming service meant for its consoles. It saw the light of day with the PlayStation 3, and today, with the PlayStation 5, it plays an even more significant role.
PSN is one of the biggest gaming niche websites in the world. That's not by accident – it's by design. Therefore, let's see how PSN can help you master this niche.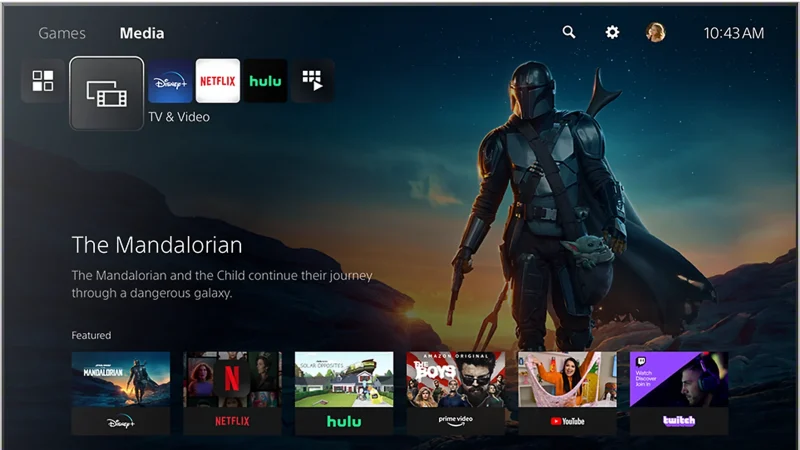 Why Is PSN So Successful?
The PlayStation Network combines an online game store and a subscription-based service. The store is a first of its kind, pioneering digital game downloads. Before this store emerged, gamers were forced to buy impractical physical game copies. PSN built its reputation on offering instant game downloads without having to go to a brick-and-mortar store or wait for delivery. What you can learn from that is that it pays to be innovative, so try to do something similar with your own blog or website.
PSN subscription service, called PlayStation Plus, brings all kinds of perks along with it. Therefore, gamers who subscribe will get access to multiplayer gaming. Even though a lot of PlayStation games excel in single-player, many of them offer fantastic opportunities for fun with friends. However, it's not just for friends – PlayStation Plus can help you find an online gaming partner in no time.
The other perk you get with a paid PSN subscription is free games. We're talking about recent big-budget titles every month. And the best part is that you can keep and play them for as long as your subscription lasts. It's a true value proposition that brings a lot of traffic to the PlayStation Network and greatly helps optimize conversion rates.
Does PlayStation Network Have an Affiliate Program?
Sadly, it does not. PlayStation is a huge brand, so PSN probably doesn't need much marketing to succeed as a gaming niche website. However, that doesn't mean it can't help you in your quest to become a successful digital marketer. It's quite the contrary – PSN is amazing at digital marketing, and carefully studying its website will reveal many tricks that will lead you to your own success.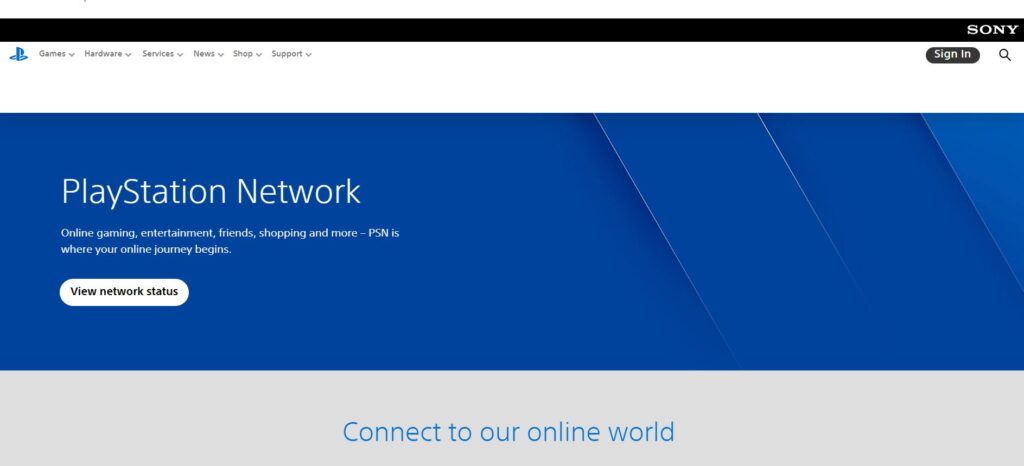 What We Like About PSN's Website
A pioneer in digital game downloads
Very clever subscription system
Discounts and free games for subscribers
10. Steam
What PSN is to PlayStation, Steam is to PC gaming. In other words, it's the original digital PC game download platform. Originating in 2003, it started off as a way for Valve – its parent company, to offer patches and updates for its games. Since then, it's progressed into a fully-fledged PC game store, and today it's the most popular on the market. Let's discover what Steam does to keep and expand its customer base.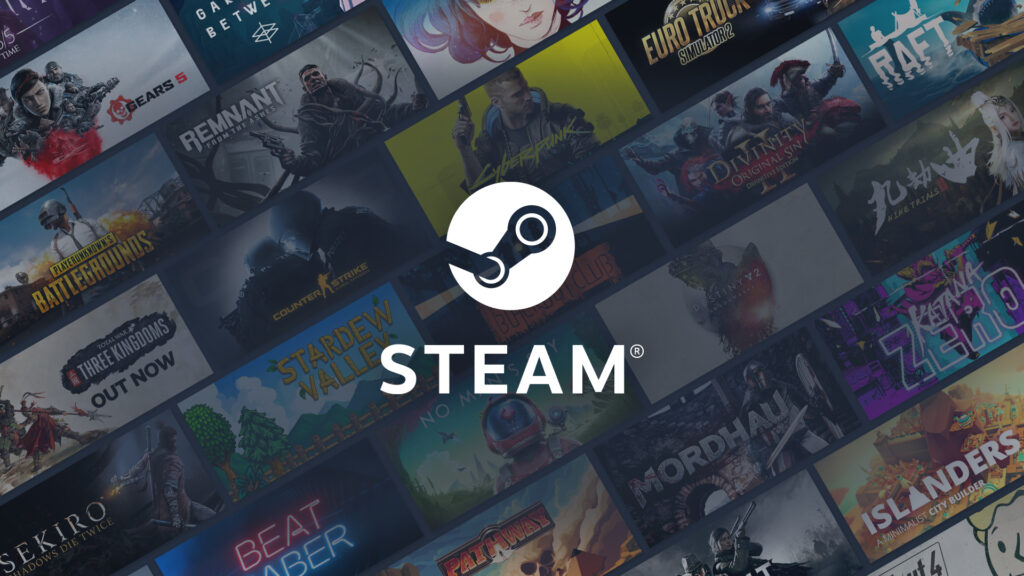 How Did Steam Come to Be Such a Big Player?
As we already mentioned, Steam came to life as a simple way to update your games with the latest patches. In the process of doing so, it also started offering short games developed in-house. The then-new download system turned out to be a big success, and shortly after, Steam began to to add third-party hit titles to its lineup. The takeaway from this little history lesson is that you should always look for new, unexplored market segments. That's a good idea in general, but it can be incredibly successful if you run a gaming niche website.
While digital game downloads are the main reason behind Steam's fame, they're not the only thing keeping its customers. To be a successful gaming niche website, one has to evolve constantly, and that's precisely what Steam is doing. Nowadays, it's as much a networking community for gamers as it is a game store. Therefore, Steam's forums provide a place for gamers to discuss their hobby and much more. If you're a Steam user and want to discuss PC hardware, you don't have to wander around the internet. Steam's community will offer all the help you'll ever need.
Having a tightly-knit community helps Steam draw an insane amount of traffic to its website. People looking to discuss their favorite PC games flock to Steam's website because it offers such an approachable way to do it. Likewise, participating in Steam's forums will quickly show new users how great it is to get a subscription. That's one of the main methods Steam uses to optimize its conversion rates.
Steam also uses some of the more standard tactics to draw customers. Therefore, discounts, special offers, and bundles are very common and significantly improve sales figures.
Does Steam Use Affiliate Marketing?
Unlike most of the brands in this lineup, Steam doesn't have an affiliate program. Like PSN, it's so successful at what it does that it probably doesn't need any extra promotion. However, dissecting this website will show you the reason for its success. That, in turn, can offer valuable lessons on achieving something similar with your own gaming niche website.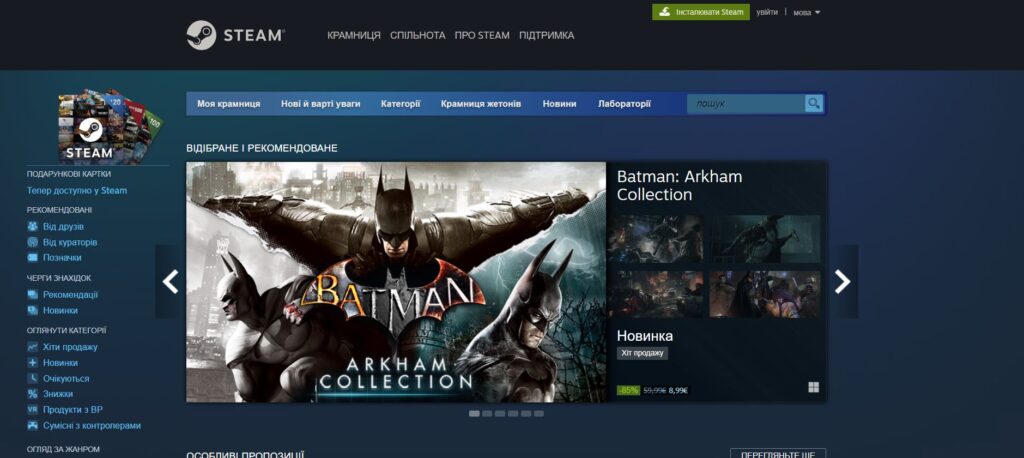 What We Like About Steam's Website
The first and best of its kind
Evolves constantly
Very active community
Offers amazing deals
Our Related Services
Sign up for our newsletter to receive SEO tips, discounts and freebies.
Conclusion
Achieving success in the gaming niche is not an easy task. The market for gaming-related products is vast; however, so is the number of gaming niche websites. If you're set on building a successful gaming niche presence, expect to be up against some pretty stiff competition.
Researching the best gaming websites leaves us with an important conclusion: you need to be unique to succeed in this niche. Therefore, each of our chosen websites offers something no one else does. That can be in the form of innovative products, supreme quality, or an active community to help solve your problems. However, finding your own sub-niche can be difficult, so be sure to check the best gaming niche websites for inspiration.
Finding a unique gaming niche can be a hard pill to swallow. However, there are other, more straightforward ways to increase traffic and optimize the conversion rates of your gaming niche website. If you're a retailer, try to offer discounts and cost-cutting promotions. Likewise, make sure your website has a social aspect. You don't need to build an entire forum, simply offering interactive content can do wonders for your traffic count.
We wrote this article primarily for newcomers to help explain to them what makes a gaming niche website great. However, we are confident that even veteran affiliate marketers can learn a thing or two from the best gaming websites of 2022. After all – there's a reason they're the best.